Folmar, Kermetta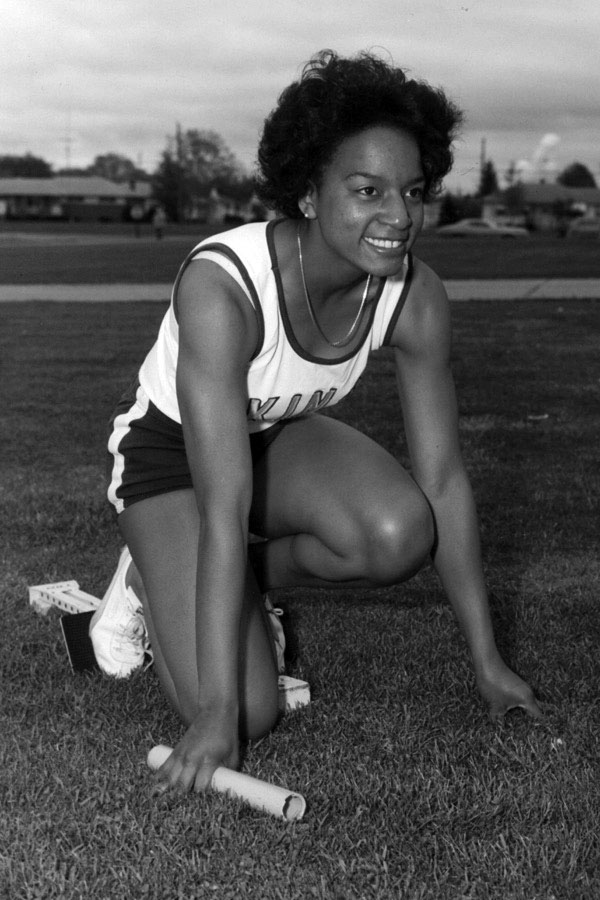 Kermetta Folmar
Kermetta L. Folmar is the daughter of Mr. Billie J. and Lois Folmar. She is a proud 1977 graduate of Lorain Admiral King and currently resides in Columbus, Ohio. As a student, she was a class officer and served as regional president of The Ohio Office Education Association (OOEA). Her activities also encompassed sports, resulting in lettering three years in track and field and four in gymnastics.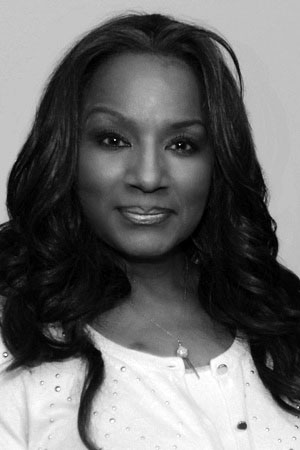 Her early accomplishments in track and field began in 1973, where she won the long jump in the Lorain City Amateur Athlete Union (AAU)
Jr. Olympics. The following year, she was named, "Outstanding Girl." Kermetta posted a 1st place finish in the 75-yard dash and 2nd in the long
jump. Later that year, she won the AAU District championship in the 200-yard dash and anchored the 440 and 880 winning relays as well as placing
in the 100-yard dash and long jump.
While preparing for her next year of competition, Kermetta was sidelined due to an automobile accident. The following year she resumed
competing and continued to place and set records at numerous events. These events included the 1976 Westlake Relays where she established the school record in the 100-yard dash, a record that remains unbroken. Taking firsts continued at the Blade Relays, winning the 100 and 200-yard dash,
and anchoring the 880 Relay. Approaching state competition, she set a new 100-yard dash record at sectionals and placed 2nd at district. Kermetta's
1976 year culminated with a stellar performance at the Ohio High School Athletic Association (OHSAA) State meet. She relentlessly grasped the title of "State Champion" in the 100-yard dash. Her accomplishment was recognized by the Lorain Sports Hall of Fame.
As a senior, Ms. Folmar continued to blaze trails and challenge records. Taking firsts in the 100 and 4 x 100 Relay at the Lorain County Invitationals; winning the 100-yard dash and anchoring the winning 4×100 Relay at Sectionals; taking 1st in 100 and 220 yard-dash and anchoring the 880-winning relay at Regionals and posting a 1st in the 100-yard dash at District competition. Kermetta and her teammates catapulted to the OHSAA state competition and placed 3rd in the 880, while Kermetta also clinched a 5th place finish in the 200-yard dash and a 2nd place finish in the 100-yard dash. That same year, Ms. Folmar was named co-recipient of Admiral King's "Athlete of the Year."
One of Kermetta's greatest honors extends beyond her athletic pursuits. In 1977 she was also runner-up for the Madeline Manning Jackson Award. This award is presented to female athletes not only for athleticism but also for outstanding achievements in service. Her community youth outreach and volunteer service in hospitals and nursing homes warranted this prestigious nomination.
While track and field was a more visible sport, Kermetta equally competed as a gymnast. She attained numerous wins on the floor exercise and vault where she advanced to regional competition. As a result of her athleticism, she was voted "Outstanding," on Vault in 1974. In 1976, Kermetta was the recipient of the Best on Vault, and Best on Floor award and voted, "The Most Valuable Gymnast." Lastly, in 1977, Kermetta received the Grand Award for her advanced skill on the vault.
After high school, Kermetta accepted a 4-year athletic scholarship to attend Bowling Green State University. While attending Bowling Green State University, she continued to thrive. As a competitor, she participated in establishing the 800-meter Medley
school record. This relay took firsts at the Mid-American Conference, Central Michigan Relays, Mid-American Invitational, and
Central Michigan Invitational to name a few. She also continued to win and place in the 100-meter race.
After three years, Kermetta relocated and completed her education at Franklin University. She later received her Master of Divinity at Ashland Theological Seminary. Her greatest race to date is that of a bone cancer thriver. She currently sits on the Patient Advocacy Board at the Zangmeister Cancer Center in Columbus, Ohio. Her role is to inform patients concerning available resources and to assist them with the navigation of their cancer journey. She also works in concert with several research groups toward the development of methodologies to disseminate cancer research and medical information to minorities and underserved communities. She has also partnered with several health organizations to conduct seminars regarding the diagnosis of blood cancers and to provide a comprehensive overview of the disease. Lastly, as an ordained minister, Kermetta travels throughout the country sharing the gospel of Jesus Christ. She also assists women in domestic violence shelters and helps to feed the homeless.