Gladden, Byron

Byron Gladden
The city of Lorain has been blessed with some great basketball talent over the years, but no one ever scored more points for a career than Byron Gladden. A four-year varsity standout at Admiral King High School from 1990-94, Byron scored 1,692 points to set the Lorain City career record that still stands today. He broke the previous mark of 1,624 points held by 2006 LSHOF enshrinee Paul Wilson of Lorain Catholic.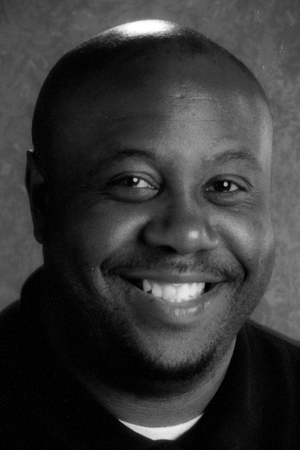 Byron showed from the start he was destined for greatness. As a freshman, he scored in double figures 16 time for the King varsity. As a sophomore, he was a key to unseeded Admiral King surprising highly favored Strongsville to win the Division I District Championship. In the regionals, Gladden really made a statement by scoring 29 points against state power Stow High School.
His banner senior season was a major factor in the Admirals advancing all the way to the Division I regional finals at Cleveland State where they were deprived of a trip to state on a last-gasp 3-pointer by Cleveland Heights, 56-54. Gladden scored 20 in that Elite 8 game after pouring in 26 in the regional semi-final win over Shaw High School.
Byron, who also pulled down over 1,000 rebounds in his career, was named Ohio's Division I Player of the Year and was also selected as Lorain County's Mr. Basketball.
Gladden had numerous Division I college offers and accepted a full ride scholarship to Virginia Commonwealth University. After a short stay there, Byron decided to forgo his basketball career and transferred to Owens Community College to continue his education.
He is now a mortgage specialist in Charlotte, N.C., where he resides with his family.