Horne, Michael

Michael Horne, 2017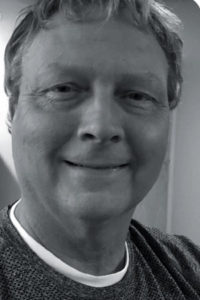 Michael Horne graduated from Lorain Catholic High School in 1976. He was an outstanding basketball
player and enjoyed a four-year career. He set a number of records in a program that brought a lot of excitement to the city of Lorain.
As a freshman in the 1972-73 season he was named to the Black River Tournament First Team.
Mike was a starter as a sophomore and continued as a starter for 69 consecutive games during his career. He set a sophomore scoring record of 207 points and recorded an 88 percent success rate in free throws.
At the end of his junior year, 1974-75, Mike was named to the All-County, All-District and All-North Central Conference First Teams and was a leader on the team which finished with a records of 21-3.
As a Senior and three-year letterman, his career totals were 1,072 points scored, most field goals attempted and made and, most assists for the second straight year. Mike was named All-Lorain County, All-District and All-North Central Conference First Teams.
He was also named to the United Press All-Ohio Third Team and selected to the All-Ohio Tournament First Team. Mike was one of the leading players on the team that was runner-up in the State Finals Championship game and finished the season with a 25-1 record.
Mike attended Henderson Texas Junior College and played basketball from 1981-83. In 1981-82 the team placed third in the nation with an NCAA Junior College record of 33-3. The 1982-83 team won the Texas Eastern Conference Championship with a season record of 25-5.
He attended Cleveland State University and received a Bachelor of Science in Education. Upon graduation Mike was employed as a teacher in the Firelands School District and he joined the coaching ranks in their basketball program in 1985.
He was recognized as Lorain County Conference Basketball Coach of the Year in 1991-92 and Lorain
County Division II Basketball Coach of the Year in the 1991-92 and 1992-93 seasons.
Now retired, he resides in Amherst.