Komar, Frank

Frank Komar, 2018
Frank Komar was an outstanding athlete during his Lorain High School and Ohio University playing days.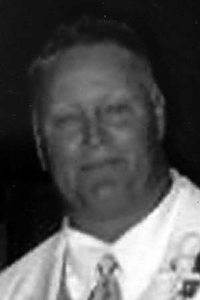 During high school (1974-78), he was a two year varsity letter winner in football and a three year varsity letter winner in baseball. His selection to the All-Ohio East-West All-Star Baseball Game denotes being named as an All-Ohio baseball player. Frank was also named to the very competitive Cuyahoga County Class "AAA" Baseball
League All-Star Team during summer play.
However, football is where Frank made his mark. Frank was selected 2nd Team UPI All-Ohio Defense. And, was selected 1st Team All-District Line-backer and the Lorain County "Defensive Player of the Year". He was one of a selective group to ever make All-Buckeye Conference on defense, offense, and special teams, 1st Team line-backer, 2nd Team running back, and specialty kicker. He completed his high school career by being named to the 1978 All-Ohio North-South game. Frank, once again, showed his versatility by playing both defense and
offense during that game.
Frank accepted a full athletic scholarship from Ohio University to play football for the Bobcats. He was a four-year varsity football player at Ohio University (1978-81). At the conclusion of both his junior and senior seasons, he was honored with his selection to the 2nd Team All-Mid-American Conference as a linebacker. During his career, he was once named the Mid-American Conference "Player of the Week". The following impressive statistics were responsible for that particular recognition: Frank was credited with (29) tackles, (8) of which were solo and (4) behind the line of scrimmage. He is still listed 4th on Ohio University's all-time single season tackles list with (159) and tenth for career tackles with (336). Considering tackles for a loss, Frank is second all time for a season with (18) and seventh on the list with (33) for his career.
Frank Komar clearly has distinguished himself as one of the finest football players throughout Bobcat history.
Frank currently resides in Port St. Lucie, Florida, with his wife and son and is the project manager for MVP Construction.