Minnich, Bruce

Bruce Minnich
Bruce Minnich graduated from Lorain St. Mary in 1963. Bruce was an excellent student and an outstanding all-around athlete in football and basketball. He lettered in both sports and, in his senior year, was voted Co-captain in football and a Tri-Captain in basketball. Bruce made a winner of all the SMH basketball teams he starred on. He was 8-1 his first year, 16-2 on the junior varsity team, 16-5 in his first varsity year, and 18-4 in his senior year. His team record for four years was 58 wins and only 12 losses.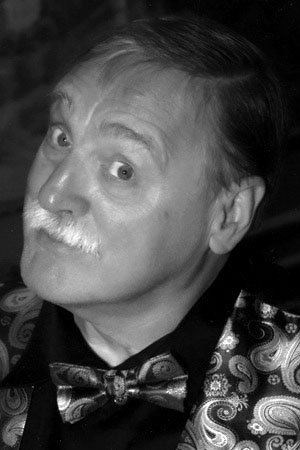 He cared more about the number of rebounds than the shots he got or points he scored. In 1963, Bruce had the best rebounding average per game in Lorain County and was among the top three in average rebounds for a season in Ohio High School basketball
history. In 21 games, he pulled down 435 rebounds in his junior season and 451 in his senior season in 22 games. He finished his career with 886 caroms in 43 games for an average of 20.6 rebounds per game.
With his excellent rebounding skills and outlet passes, Bruce spearheaded St. Mary's offensive scoring. His outlet passes for SMH's fast-breaking style were often thrown while still in the air. His rebounding led to a fast-break offense that resulted in many of his team's points being scored on lay-ups from his outlet passes.
Bruce usually played his best games against SMH's most outstanding opponents. In his junior year, against Lorain High School, Bruce scored 25 points and hauled down 25 rebounds to lead St. Mary to their first win against Lorain High in thirty-seven years. In his senior year, against Western Reserve Academy, Bruce scored 34 points and 25 rebounds. With speed and effort, he often followed up on a teammate's missed shots for an offensive tip-in, sometimes on the fast break he initiated. The lane was his, and he altered and blocked many shoots that halted his
opponent's scoring drives.
Because of Bruce's strength, toughness, and rebounding prowess, he was nicknamed the "Big Ox" by his first varsity coach, George Simonovich. He outmanned, out-hustled, and out-rebounded much taller opponents during his basketball career. He still is known today as "Ox" with his fellow players and friends. During basketball, in his junior year, Bruce played with two cracked ribs, and despite his pain, he never declined in performance.
Bruce was also an excellent scorer. He was a high-point man with 289 points and 13.8 rebounds per game in his junior season and scored 378 points for a 17.2 average in his senior season. He would out-position taller/bigger players and strongly elevate in front of them for an offensive basket. Bruce also led his team in free throw attempts, made, and percentage with 167-118 for 70.6%. His specialty was tip-ins.
In 1963, under the guidance of the first-year coach, Jim Lawhead, Bruce spearheaded St. Mary's to its most excellent basketball season with 18 wins, four losses, and its first Sweet-16 appearance. He was selected to the North Central Conference All-Star cage team with 378 points and a 17.2 average. He received Honorable Mention on the 1963 Class A All-Ohio high school basketball team. He also was named MVP on his team for outstanding
leadership.
Bruce played a pivotal spot on a team that would win 18 games, beat rival Elyria Catholic twice, finish 2nd in the North Central Conference, winning 16 of 17 during part of the season, win the Clearview Sectional title, win the Canton Class A District title, and reach the "Sweet Sixteen" for the first time in school and city history.
After graduation, Bruce tested Lorain's major industries; he worked at both the Ford plant and the Shipyards. He then spent two years at Kent State University before being drafted into the Army where he was stationed in Germany. After his army career, he returned to Kent State University and earned a Master's in both Biochemistry and Physiology. He also obtained an MBA in Finance from Akron University. After 44 years of service at Akron Children's Hospital, Bruce finally retired as a medical lab technologist. He resides with his wife, Cheryl, in Canton, Ohio.