Saez, Lillian
Lillian Saez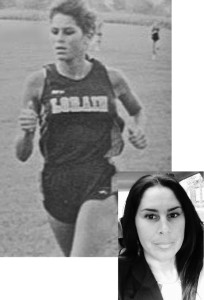 Lillian Saez had the thrill of winning a state championship in girls track as a senior at Lorain High School in 1988. Lillian finished first in the state in the 400 meter event at the Class AAA meet in a time of 54.95 seconds.
Her state championship capped a career filled with noteworthy accomplishments. As just a ninth grader, Saez won All-Ohio honors with a 3rd place at the State Meet in the 400 meter in a then-school record time of 57.38 seconds. She was also a member of the Lorain High 1600 meter relay team that set a school record of 4:08.3. Lillian also was Lorain County, District and Regional champion in the 400m and City Champ in the 400m, as well as the 100m and 200m as just a freshman.
During Lillian's junior season, she set a meet record of 58.6 seconds in the 400 meters event in the Lorain County Meet where she also placed first in the 200m. She also won championships in the 200m and 400m at the Comet Relays, a meet that draws teams from Ohio and beyond.
Lillian came back for her senior season with a new dedication and stepped up her training. She was undefeated in the 400m, and set school records of 12.05 in the 100m, 25.1 in the 200m, 54.95 in the 400m and as a member of the 1600 relay with a time of 4:03.2. She also ran distance races, setting a school record of 13:08 in the 3200m, and as a member of the cross country team established another Lorain High record of 20:34.
Lillian's sensational senior season earned her Erie Shore Conference Player-of-the-Year honors after winning the 100m, 200m and 400m at the conference meet. She also earned titles in the 100m and as a member of the 1600m relay at the Comet Relays. Lillian also won multiple titles at the District and Regional meets on the way to becoming a state champion.
Lillian currently lives in Reynoldsburg, Ohio, with her family.