Daniel, George
George Daniel – (1970)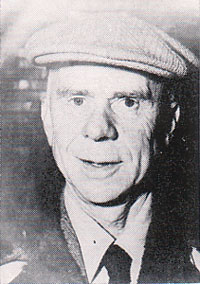 · Lorain's #1 sports figure for over half a century.

· Pioneer athlete at Lorain High before competition was fully organized.
· Lettered in 4 sports at Ohio Wesleyan University.
· Captained 1910 Bishops' baseball team starring in track at the same time.
· In 1910 set the state 440-yard dash record (48.8) that stood for 15 years.
· From 1910-63, Danny's sports career was divided into many chapters.
· Served as Lorain High football coach, track coach and athletic director.
· Secretary of 4 high school leagues, longtime Ohio Conference college commissioner.
· On June 5, 1958, Lorain's recreation stadium was named in Daniel's honor.