The Lorain Sports Hall of Fame
Honoring the best in athletic achievement
The Lorain Sports Hall of Fame was founded in December, 1969, to honor those Lorain residents whose names are synonymous with all that is the best in athletic achievement from the outstanding sports heritage in Lorain, the International City.
In The News
LSHOF Golf Outing set for Aug. 7, sign up now!
Get ready to golf! The annual LSHOF Golf Outing is set for Sunday, Aug. 7, 2022, at the Fox Creek Golf Club in Lorain. All the details are in the brochure pages below. Download here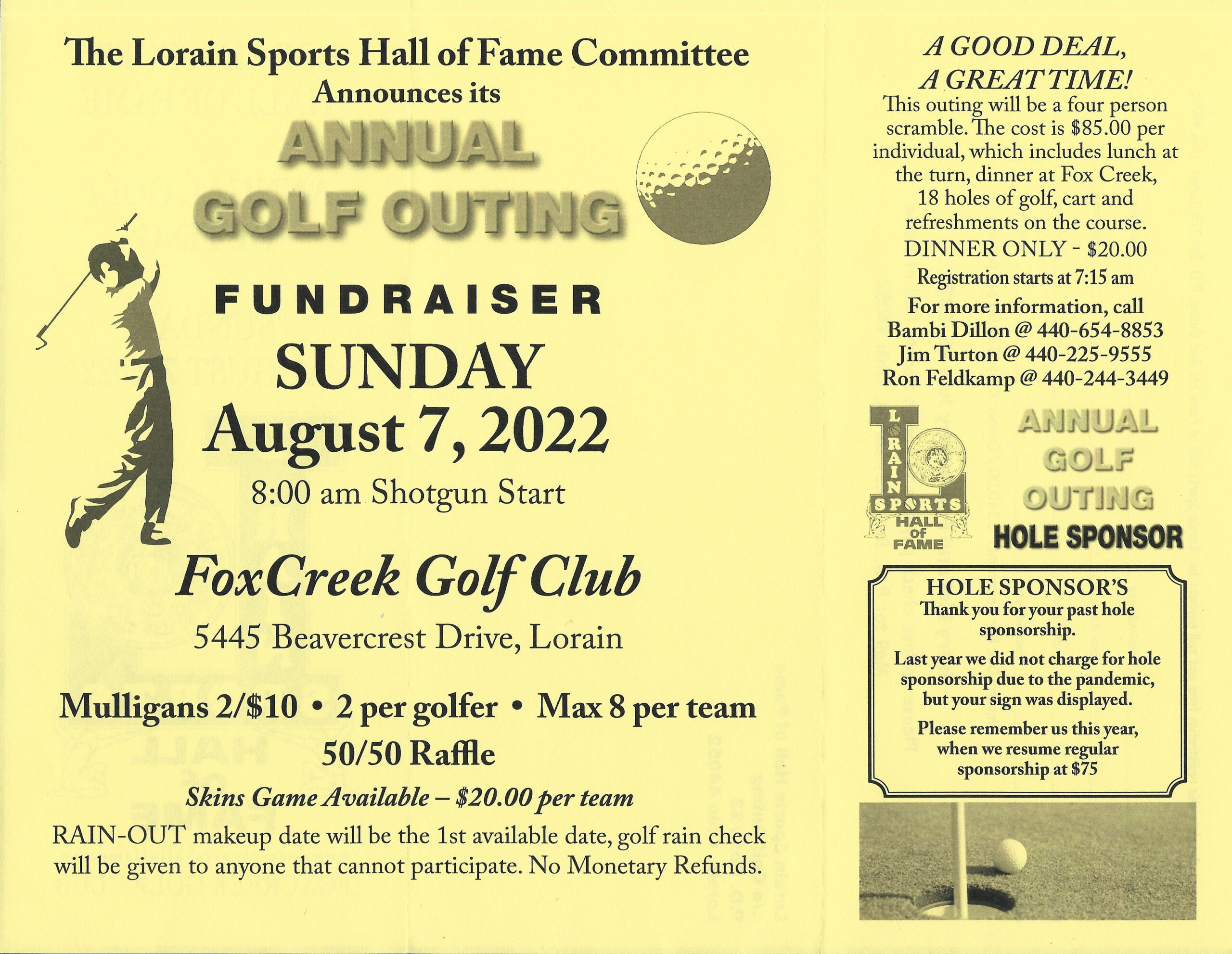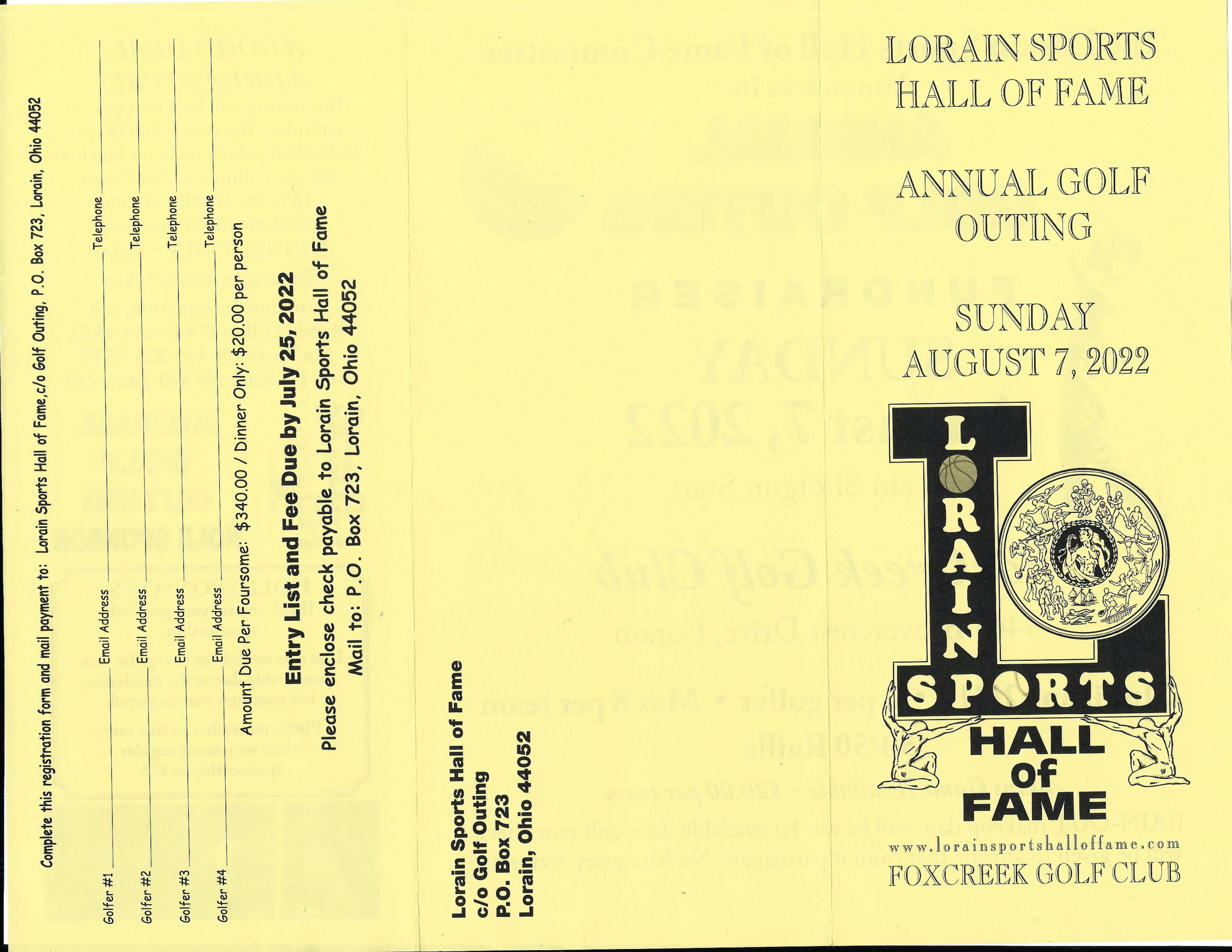 Posted June 16, 2022
__________
Check out the 2022 Banquet Program Book

Posted June 16, 2022
Enjoy this video of the 2022 LSHOF enshrinement ceremonies
Enjoy this broadcast of the 2022 LSHOF Enshrinement banquet on May 14 at German's Villa, courtesy of the Lorain Schools TV20 YouTube channel.
LSHOF Induction Class of 2022
(Click on the inductee's name to see their full entry)
Regular Category
Southview 1997, Fairmont State University
Softball, Volleyball, Basketball
Southview 1991, College of Wooster
Basketball, Soccer, Baseball
Lorain High School, Southview 1981, Cuyahoga Community College
Wrestling
Lorain Catholic 1996, Tennessee Tech University
Volleyball
Lorain Catholic 2003, University of Findlay
Soccer, Basketball, Tennis, Track, Football
Senior Category
Lorain Catholic 1972, Purdue University
Football, Basketball, Track
Special Category
Clearview Coach
Football, Track
Honorary Special Category
Clearview Coach, Bowling Green University Coach
Football, Basketball, Track
Team Category
LORAIN CATHOLIC HIGH SCHOOL 1971 FOOTBALL