Hageman, Carl
Carl Hageman – (1970)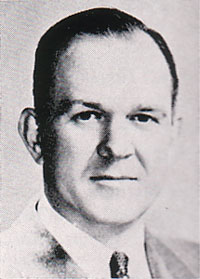 · First athlete to earn 4 letters in major sports in one year at Lorain High.

· All Lake Erie football guard, alternated starring in baseball and track.
· Played football 3 years at Harvard, captained 1932 Crimson.
· Named All-East and Honorable Mention All-American while at Harvard.
· Also excelled at basketball and baseball during Harvard's formidable years.
· Selected on Sports Illustrated magazine's "Silver All-America" Team.