Kromer, Paul
Paul Kromer – (1970)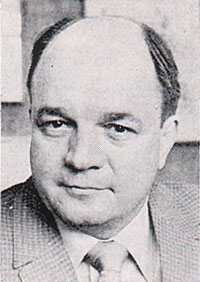 · Prolific football and track runner at Lorain High, 1933-35.
· As All-Lake Erie halfback, led Lorain to 3 straight league titles.
· Sole holder of Lorain High 100-yard dash mark record (9.9) for 34 years.
· Played in star-studded Michigan Wolverine backfield, 1938-40.
· Big Ten scoring champ as a sophomore, set Michigan freshman 60-yard dash mark (6.2).
· Played service football with Pensacola team, once property of Detroit Lions of NFL.