Rieth, Jr., William
William Rieth, Jr. – (1970)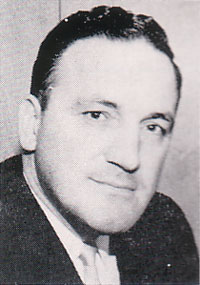 · Overcame lack of weight problem to star at 3 football levels.
· Played at Lorain High but came into his own at Carnegie Tech and Western Maryland.
· Selected All-Maryland at Western Maryland University before transferring.
· Named to All-American and All-Time Carnegie Tech teams.
· Played in famous 1938 Notre Dame "Fifth Down Game" and 1939 Sugar Bowl.
· Instrumental in Carnegie Tech winning 1938 "Lambert Trophy".
· Interior lineman for professional Cleveland Rams of NFL from 1941-45.
· Helped revitalize Lorain St. Mary High football in late 1940's.