Andorka, Frank "Hank"
Frank "Hank" Andorka – (1970)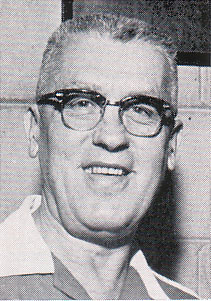 Hank was synonymous with Lorain bowling from 1935-64.
In 1941, bowled second highest city series of 300-268-253 – 821.
Competed in countless major tournaments. Rolled 300 in 1938 ABC tourney.
Considered "perfect" bowling stylist, gentlemen and teacher.
Instrumental in bringing many renowned national bowlers to Lorain.
After fine college grid career, played tackle with pro Boston Redskins and Cleveland Panthers.