Svoboda, James

James Svoboda
In 1969, Jim Svoboda graduated from Lorain High School as one of its all-time most talented student athletes. During his career at LHS, he participated in baseball, basketball and football and was awarded three varsity letters in each sport.
Jim's football performance in his senior year was exceptional and he was recognized for his achievements at several levels. Some of his accomplishments included the following: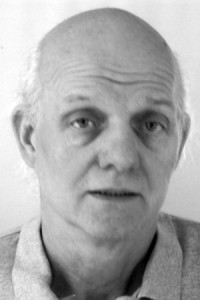 * Second year as All Buckeye Conference Defensive End
* Danny Award winnner as the best senior student athlete in the school
* Golden Helmet Award as the best football player in Lorain County
* First Team All Northeast District
* Selected to play in the Ohio North-South All Star game and was named team captain
* Named to the First Team All State in both the UPI and AP polls at the Defensive End position
* Selected as the Ohio "Lineman of the Year" by UPI and AP
* Named to the high school Athletic All-American Team by Scholastic Magazine
At that time, Lorain Sports Hall of Fame Coach Doug Thompson referred to Jim as the greatest football player he had ever coached. Academically, he was an honor student and a National Honor Society member. Jim was nominated to West Point, but instead, he accepted a full ride football scholarship to Purdue University.
On the Purdue freshman football team, he was the only two-way starter and was also a co-captain of that team. Unfortunately, he suffered an eventual career-ending ankle injury during his sophomore year.
Jim and his wife, Cindy, and family currently reside in Bartlett, Tennessee.