Kohlmyer, Kenneth
Kenneth Kohlmyer – (2008)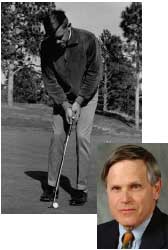 Ken Kohlmyer demonstrated at a very early age that he had the skills and determination to become an outstanding athlete.

Ken started his sandlot baseball career as a pitcher and first baseman playing in the Little League as a seven year old. While he was technically too young, they just let him play and he became one of the league's leading pitchers during his five year stay. Moving up to Class F in 1959, he and his teammates captured the State Championship with an undefeated season and he was a key member of the pitching staff. In 1961 and 1963, they won the State Championship in Class E and Class D respectively. He was also an exceptional basketball player at the Junior High level in the Lorain school system.

While attending Lorain High School from 1961-1964, Ken earned a total of eleven letters in Football, Basketball, Baseball, Track and Golf. In Football, he lettered for only two years because he was unable to play in his junior year as a result of an injury. However, as a senior in 1963, he was unanimously named to the Buckeye Conference first team as well as second team All-Ohio. Several highlights of that year included catching eleven passes in a loss to Sandusky and intercepting a pass to preserve the first victory over Admiral King. In basketball, he was a three year starter and became the second leading all time scorer, trailing only Dale Reichert also an early Hall of Fame inductee. Ken was also a three year varsity letter winner as a pitcher and first baseman. In track, he lettered for two years and set a Lorain High School pole vault record of 11'8″. He also high jumped 5'9″ even though he was only 5'8″ tall.

Golf was the sport where he clearly excelled. He started playing golf at an early age participating and

winning or placing high in many tournaments. Ken won golf championships at Spring Valley, Oak Hills and Vermilion Country Club where he won the Northern Ohio Junior title three times. He was also runner-up twice in the Mid-America Junior tournament in Mansfield. He played golf at Lorain High in 1963 in his senior year and he continued to demonstrate his exceptional skills. The University of Oklahoma was impressed enough to offer a full scholarship to Ken and he accepted. He stayed at Oklahoma for one year before accepting an appointment to the U.S. Air Force Academy.

As a cadet, he became a member of the Air Force golf team, lettered and participated in the NCAA golf tournaments for each of the three years from 1967-1969. In 1969 he was named the teams Most Valuable Player and the team co-captain. Other highlights were beating the national college champion Florida team which included Steve Melnick and Andy North who subsequently played on the PGA tour and being undefeated in dual meets at home for three years.

After graduation he was on active duty at the Naval Air Station, Key West Florida as he fulfilled his military responsibilities. He also competed in amateur golf tournaments winning several of those events in the United States as well as overseas.

Following his active duty Ken, now a Financial Planner and his wife Kathy made their home in Wooster, Ohio where they have raised their three children and continue to stay active in junior swim programs and the local Booster club.