Busch Warren, Stephanie
Stephanie Busch Warren, 2022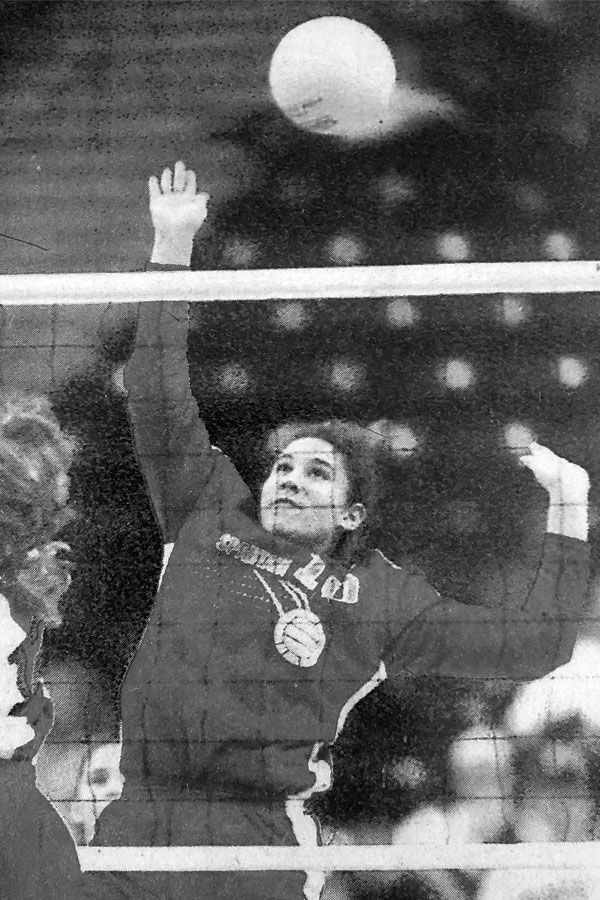 You know the song, "Girls just want to have fun?" Well, that is one way to describe Stephanie Busch Warren during her volleyball career at Lorain Catholic. One moment she was crushing spikes inside the 10-foot line or roofing an opponent with a block kill and the next moment she was smiling,
singing, engaging in a fun conversation with her opponent or doing a little dance move at the net. Stephanie loved the game of volleyball, she loved her teammates, she loved to win and yes, she liked to have fun!
As a 6'1 very athletic freshman at Lorain Catholic, it didn't take long before she was moved up to the varsity squad and was showing signs of the dominating volleyball player she could become. Stephanie played the middle hitter position for the varsity team that year and the team finished with a
record of 18-2.
By her sophomore year, even more was being asked of Stephanie and her skill as a volleyball player was continuing to grow. She became an integral part of a very talented senior laden team that had its sights on winning a district title and maybe more. She answered the call and as a sophomore
received honors of 1st Team All-County, 2nd Team All-District and was named co-offensive player for the Spartans who finished with a record of 26-1 and a State Final appearance.
As a junior, Stephanie was now being asked to be a leader on a team of talented but not varsity tested juniors. There was the thought that this year's Spartan team could not be expected to have the same type of success as the State final team of the past year, but she upped her game again and led the
team to a record of 23-4 that earned Sectional and District titles for a second year in a row. Stephanie was named 1st team All-County, 1st Team All-District, All-Ohio Honorable Mention, MVP of the team and a Team Co-Captain. She continued her dominance at the net, but now developed into a
complete player who would serve, pass and play defense in the back row.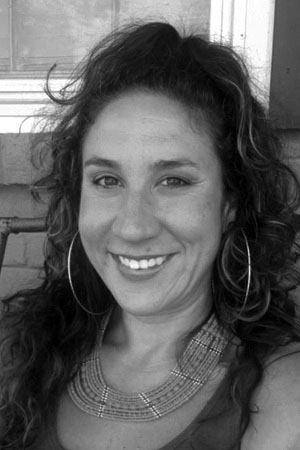 Stephanie finished her senior season with Lorain Catholic in dominating style. The team finished with a record of 25-2 and for the third straight year earned both a Sectional and District Title before losing in the Regional Finals. Stephanie again earned MVP honors for the Spartans, 1st Team All-County and 1st Team All-District honors. She was also named Lorain County Div. 4 "Player of the Year", District "Player of the Year" for Div. 4 and 3rd Team All-State. She broke the record for most kills in a season at Lorain Catholic with 278 kills.
Stephanie played an integral part of the success of the Lorain Catholic volleyball program for 4 years. During those four years the Spartans earned a record of 92 wins and 9 losses. They earned 4 Sectional Titles, 3 District Titles, 1 Regional Title and 1 State Final appearance. Stephanie also excelled in the classroom earning Lorain County All-Academic honors all four years.
After her success at the high school level, Stephanie went on to play collegiate volleyball at Division I Tennessee Tech. Her talents continued to develop and shine and made a lasting impact on the record books there with wins, championships and breaking records. Stephanie holds records at Tenn. Tech for single season block assists with 133, career total blocks with 548 and career block assist mark with 446. She also holds the single game Ohio Valley Conference record for block assists with 14 and is third all-time in the OVC with her career 446 career block assists. She helped Tennessee Tech to its first ever OVC Tournament Championship and first ever NCAA appearance. Stephanie was honored with an induction into the Tennessee Tech Sports Hall of Fame for her volleyball excellence.
After college she had some very interesting jobs, one of her favorites being a tour guide at the nation's largest aerospace ground flight simulation
complex, Arnold Engineering Development Center in Tullahoma Tennessee, where she had the opportunity to take people through wind tunnels and rocket motor facilities. Stephanie had the wonderful opportunity to stay home and watch her two daughters, Sophia Elizabeth and Leona Nell, grow. During that time, she volunteered at the Lorain Historical Society and learned more about the history of her hometown. After moving back to Tennessee, Steph volunteered at the local Cookeville Children's Museum and eventually became a board member and served a term as board president. Then it was back into the workforce at Tennessee Tech in the Human Resources Department. It was there she met and married her wonderful husband Dan Warren; they have been married for 14 years. Dan works at Tennessee Tech as a Facilities Engineer. Stephanie currently teaches a dance fitness class twice a week and has the great honor of sitting on the Tennessee Tech Sports Hall of Fame board as well.
During her sports career at Lorain Catholic and Tennessee Tech, Stephanie was an outstanding example of exceptional athlete, competitor, teammate,
and student athlete and yes … she would tell you she had fun along the way!