Waters, Bill
Bill Waters, 2022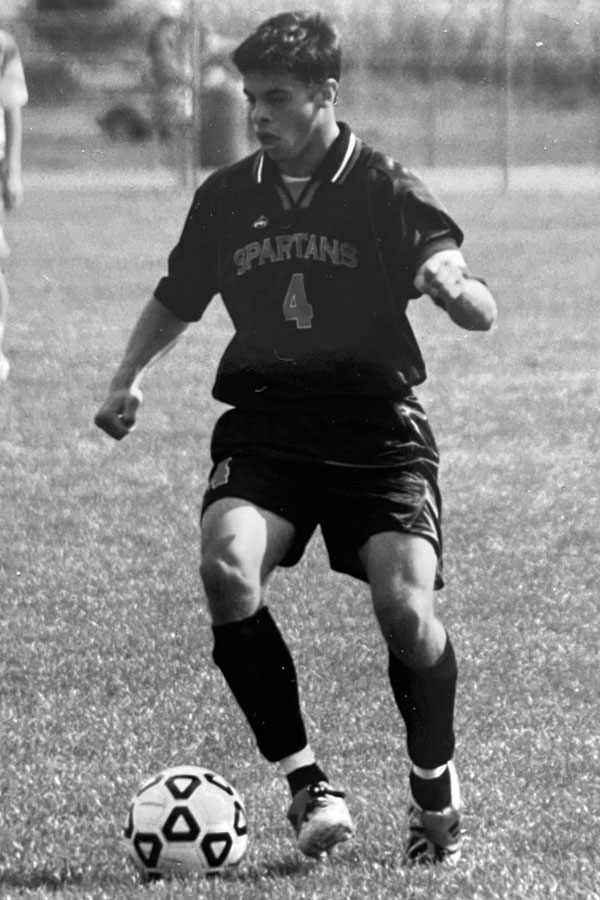 Bill Waters was a multisport athlete growing up in Lorain earning 11 varsity letters at Lorain Catholic in soccer,
basketball, track, tennis and football. The game of soccer became his most accomplished sport. He started playing soccer when he was 5 years old. His natural ability and instinctive play were showing at this early age. This is when he started playing with Brandon Neal and Adam Tubbs. Later to be known as the Three Amigos for their success in soccer at Lorain Catholic.
Bill's passion and work ethic playing sports allowed him to become one of the most decorated high school players in
Lorain sports history.
At Lorain Catholic, Bill played varsity football his freshman year returning kicks and was second on the team in
receptions. He was a 3-year starter on the Spartan varsity basketball team. He earned a varsity letter in tennis and ran
track his junior and senior years tying the school record for the 100 meters and competed in the 100-meter state regional
finals. His other events were the 200-meter and long jump.
Bill was the consummate team player. He developed his leadership qualities under the direction of Coach Dave Thomas. The two of them formed a bond that went beyond the soccer field. Coach Thomas had an unbelievable ability
to motivate his players. He demanded excellence and was loved by all those who were lucky enough to have called him
Coach.
Bill was first team All-Ohio his sophomore, junior and senior year in soccer at Lorain Catholic. He was Lorain County
"Player of the Year" in 2001, 2002 and 2003. He was Greater Cleveland "Player of the Year" in 2001, 2002, and 2003
and on the Cleveland Plain Dealer All Star Team in 2001, 2002 and 2003. Bill finished his high school career as the 3rd
leading scorer in Ohio history with 128 goals. His 48 assists tied with Adam Tubbs for the Lorain Catholic school record.
Bill scored a goal in 72 of 76 career games and led the Spartans to a 41-3-4 record from 2001-2003.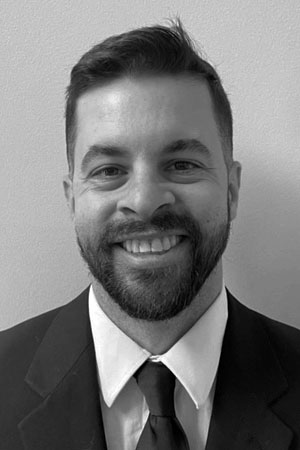 After both the 2001 and 2002 season Bill was selected to the Midwest All-American team while being ranked the number 2 player in the state in Division III both years. And after his senior season in which he scored a record 44 goals Bill was among 66 players from around the United States to be selected to the Adidas All-American Team.
After high school he accepted an athletic scholarship to play soccer at the University of Findlay for his freshman year then transferred to The Ohio State University for academic advancement.
Bill earned his master's degree at O.S.U. where he met his wife, Erin, in the graduate program. They both became teachers and now own a business developing curriculum for teachers around the country. They reside in Avon with their children, Teddy and Annie.
Bill joins very special people in the Hall of Fame. He joins his grandfather, Dr. Bill Kishman (1984), his uncle Billy Kishman (1987), his great uncle Ray "Cutsy" Waters (1986) and his high school coach Dave Thomas (1994). They are all here in spirit tonight.