Matos, Dan
Dan Matos, 2022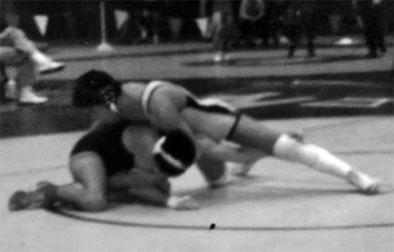 Danny Matos came from a wrestling family. His older brothers wrestled and after finishing successful careers their sons wrestled. The family inspiration may have been next door neighbor, Pete Segal, Lorain's first state placer at the high school level.
Pete demonstrated wrestling techniques in his front yard and Dan incorporated those basic skills and expanded on them. Of course that is what you do when you are a very good athlete and weigh 98 pounds.
Dan established his outstanding wrestling career at Lorain High School. He soon became a steady winner and finished his junior year at 24-4 in the 98 pound weight class and earned a Buckeye Conference championship. His family moved to South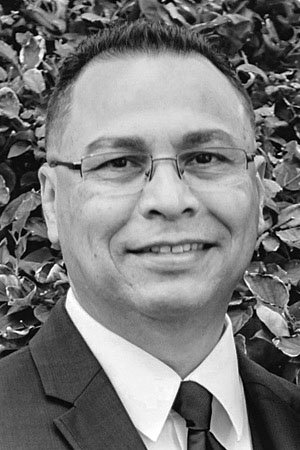 Lorain in the summer of 1981. He then transferred for his senior year to Southview High School. There his wrestling turned from very good and steady to outstanding. He was undefeated in the regular season with a 20-0 record at 98 lbs. winning championships in every tournament Southview wrestled. He took runner-up in what was always the toughest sectional in Ohio and he suffered the fate of many excellent wrestlers at the Mentor "meat-grinder" districts. Let me explain: Back in Dan's era, the district tournament used the "follow-your-man" concept for placement. Often a superior wrestler was upset early in the Mentor District tournament and if his opponent did not win his following match the upset wrestler did not have the chance to continue wrestling back for a placement to advance to the State Championships. The state of Ohio soon saw the unfairness of this system and changed to a true double-elimination tournament.
After graduation from Southview, Dan enrolled at LCCC. He would come back to Southview during wrestling season to help coach and work with the new lightweights so to improve their wrestling skills and allow Southview to continue their wrestling excellence. It was during these workouts that assistant coach "Big Daddy" Darrel Hamilton, who also was coaching at the time at Cuyahoga Community College, saw the promise in Dan. Coach Darrel introduced Dan to head Coach Rick Shade. Dan was offered a wrestling scholarship and enrolled at Tri-C the next year. His collegiate year's results followed what you would expect after his successful high school career. His over-all record was 26-5. And often times what happens at this level when colleges travel far and wide to find competitive tournaments, most of Dan's losses were to the same wrestler, two-time national champ Anthony Bellai from Delhi A&T College. At the season ending National Junior College Tournament, he finished 7th in the nation, and therefore achieved All-American status. Dan is one of only a few wrestlers to achieve All-American status from Lorain. As a result of his finish at Nationals, he was invited to represent the United States at the Junior Pan-American Wrestling Tournament in Mexico City. He only lost one match at the Pan-Am games to the wrestler from Puerto Rico who ended up winning the 114 pound class. This match was in the semi-finals, so Dan finished 3rd overall. After he finished his own personal competition, Dan came back to coach in Lorain, three years as a high school assistant and then he was asked to start the wrestling program at the new middle school, General Johnnie Wilson.
Dan has been married to his wife, Darlene, for 30 years. Dan and Darlene reside in Lorain. They have three children,
Stephanie, Andrea, and Adam who is married to Miranda. They have four grandchildren, Alaina, Ryleigh, Mateo, and Gabriella.
Dan is a nurse currently serving our veterans at the Sandusky VA Outpatient Clinic.