Cowie, Chris
Chris Cowie
In the 1960's, Lorain Sports Hall of Fame Coach, Doug Thompson, was attempting to elevate the springtime status of Lorain High track. He accomplished this task with a handful of runners and the Cowie twins. Chris and Craig were primarily high jumpers and pole vaulters; but, because of their athletic proficiency and competitive nature, they also ran in some of the relay events. The twins, in their junior year, began swapping vaulting and jumping records back and forth. But, they were both back for their record-setting senior year. Renowned sports writer, Paul Baumgartner, coined the phrase, "Wowie, Wowie, there goes Cowie!"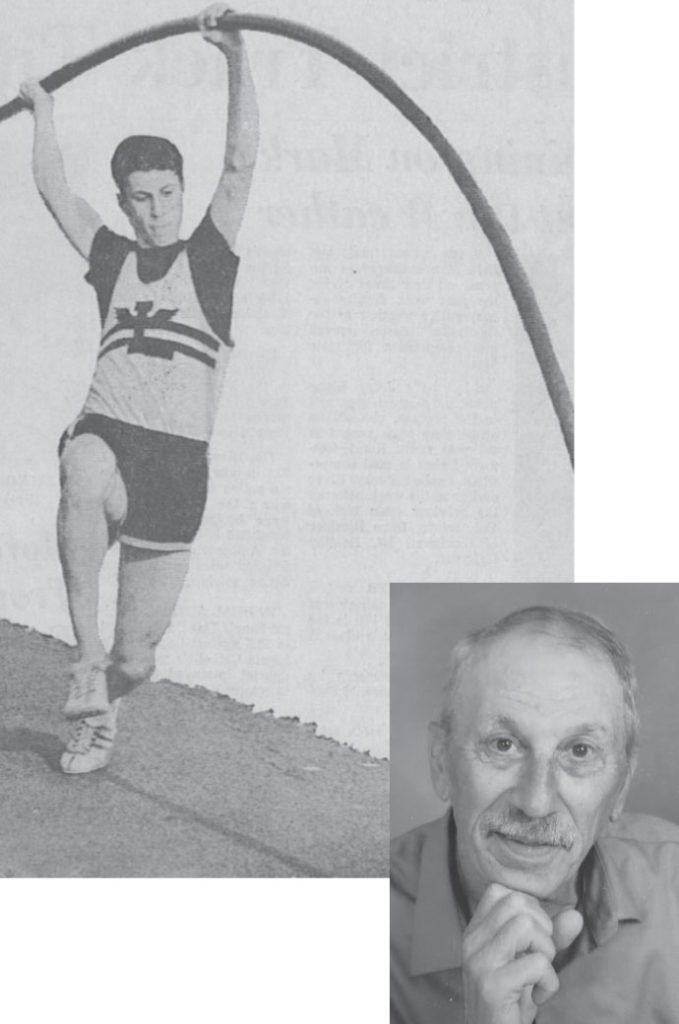 When the 1968 track season at Lorain High is mentioned, it is always followed up with the recent accomplishments of the Cowie twins. The seniors set records in the high jump and pole vault everywhere they went; and, they competed at events such as the prominent track relays in Ohio, the State meet, and the post-season Classic meets.
Their best day of track and field may have been at the 1968 Sandusky Relays: Craig set a Lorain County, Lorain High School, and Sandusky Relay record with a high jump of 6' 4¾", only to be edged out by twin brother, Chris, who finished first by jumping 6' 5". Chris also tied the Lorain High pole vault record of 13' 0" that he established a few weeks earlier. In addition, they both received gold medals by running on the two relay teams. For that day's accomplishments, Chris earned Most Valuable Athlete at the meet. Chris' greatest achievements can still be viewed on the Track and Field Record Board displayed in the George Daniel stadium locker room: High Jump 6' 5", a Lorain High record since tied but never broken; and, Pole Vault 13' 6"; a 50-year Lorain High record. Chris ended his senior year of competition by winning, and setting a new record, at the Regional meet in the high jump and tying for 2nd in the pole vault. A week later, he finished 2nd in the high jump at the State meet. Craig served as the alternate at the State meet.
Chris earned a track scholarship to Cleveland State University and competed during the 1968-69 school year. During summer vacation, he became employed at U.S. Steel and followed his brother by staying there for the next 35 years.
As twins usually do, the Cowies' future endeavors followed the same path. True to a lot of the great athletes from Lorain during that era, their sports pursuits turned to bowling and fast-pitch softball. They bowled on various teams at Broadway Lanes, Saxon Club, Croation Club, Andorka's and Rebman's; and, they also participated in all local and ABC tournaments. Over the course of Chris' career, he has bowled a 299 game and two 300 games as well as many 700 series, and one 800 series. While working at the steel mill, they played fast pitch softball for Stevens Painton. Their many home runs helped the team win numerous tournaments.
If professional fishing and golf can be considered Hall of Fame sports, Chris and Craig pursued them. Chris turned professional by getting his captain's license; and, teaming up with his twin, Craig, and another friend, they operated a charter fishing boat in Lorain for 15 years.
Craig is married to Deborah, and has a daughter, Heather, and one granddaughter. They live in Indiana. Chris lives in Grafton with wife, Linda. They have a son, Chris J., a step-son Daniel, and two step-daughters, Laura and Victoria. He has been blessed with 15 grandchildren.
The Cowie brothers represent a very special chapter in the history of Lorain High School Track.