Zimmerman, Scott
Scott Zimmerman
Scott Zimmerman was the No. 1 pitcher on Admiral King's successful baseball teams for three years, from 1982-84.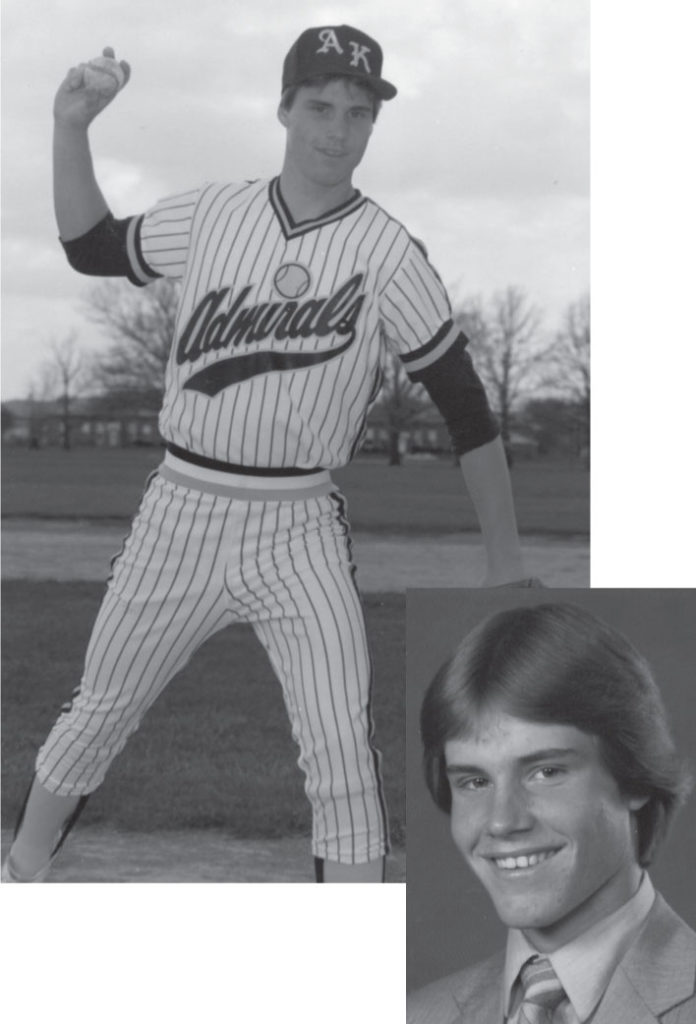 He was described as "invincible" by the Elyria Chronicle-Telegram sportswriter who observed the sophomore "Ace" pitch his team to a Class AAA Sectional Championship in 1982 over Avon Lake High School. Zimmerman only allowed 1 hit and struck out 12 in a 9-2 victory over the Shoremen. His success continued during his junior season on the mound, and at the plate as he batted .423.
Scott was sensational his senior season, compiling a record of 9-1 with a 1.15 ERA. He hurled the Admirals to the Class AAA Regional Championship game with a 3-1 win over Cleveland Heights on a two-hitter. Honors his senior season included MVP of the Buckeye Conference, All-Ohio, and selection to play in the Ohio High School All-Star game.
Zimmerman was also exceptional in summer league play, pitching and hitting Lorain Products to back-to-back Class E State Hot Stove League Championships in 1982 and 1983.
Scott was a member of the 1983-84 King basketball team that advanced to the Class AAA Regionals after winning the Buckeye Conference Championship.
He was an immediate success at Indiana University as he was awarded Big 10 Freshman-of-the-Year honors, and, Honorable Mention All-American Freshman Team. His freshman year record was 7-3 and he posted the 6th best ERA in the Big 10 at 2.92. As a sophomore, his record was 9-3 and he was voted Second-Team All-Big 10.
Some people questioned Zimmerman's velocity. However his coach at Indiana with over 1,000 wins, Bob Morgan, answered by praising Scott, saying, "This young man is a winner".
Scott currently resides in Amherst with his wife Jamie; and, they have two sons, Cory and Brandon.