Darmos, Mike
Mike Darmos, 2022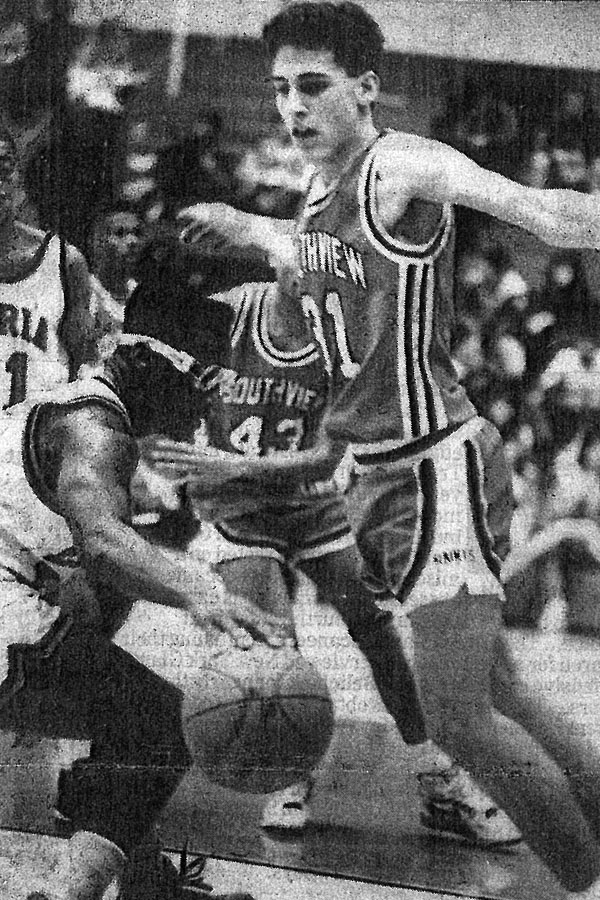 Mike Darmos is arguably one of the best all-round athletes to ever attend high school in Lorain. Mike attended Southview High School during the years of 1987-91. This multi-sport athlete had numerous achievements and awards won in basketball, soccer, and baseball. Mike was the first junior athlete to be named to All-Erie Shores Conference First
Team in three different sports.
Basketball is the sport where he earned the most acclaim. However, baseball may have been his best sport. He was
a three year varsity letter winner in basketball. The following are some of Mike's many accolades. He was All-State
Honorable-Mention, Lorain County Co-Mr. Basketball, Lorain County Div.-1 "Player of the Year", (2) time All-Lorain
County Div.-1 First Team and (2) time Erie Shore Conference First Team and (2) time All- Sectional Tournament First
Team.
During his basketball career, Mike also set the Southview High School single game scoring record with (46) points and the most field goals (22) in a single game. He led Southview in scoring, rebounding and assists. Mike led Southview to the (1990-91) Sectional and District Tournament Championships. At the end of his senior year, he was selected to play in the prestigious Lorain County Cage Classic. Mike is still in the top ten of Southview High School's career points, steals and assists.
Mike was an excellent soccer and baseball player. He was a three year letter winner in soccer and earned 1st team,
2nd Team and Honorable-Mention during his three years in soccer. Mike also won two varsity letters in baseball. He
was named All-Erie Shore Honorable-Mention as a sophomore. The following year he was named to the All-Erie Shore Conference First Team. After being named first team as a junior, Mike surely was disappointed when baseball was not
offered his senior year.
Mike Darmos attended the Collage of Wooster from (1991-93). He played on the varsity basketball teams as a
freshman and sophomore. Both teams qualified for the NCAA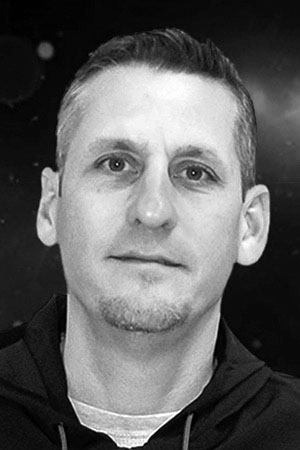 Tournament. The (1991-92) team set a school record with (26) wins. Mike returned for his junior year at Wooster. However, he made a personal decision to forego basketball.
Mike was selected Vice-President of the Southview High School National Honor Society. Mike Darmos was also the 1991 winner of the Lorain Sports Hall of Fame's prestigious "J. Ed Uland Award".
He has continued being active in baseball by playing in the very competitive 35+ age division of the Greater Cuyahoga Baseball League. He is an Amherst High School varsity basketball assistant coach. During his time coaching, he has helped Amherst Steele High School to a Southwest Conference Championship and two sectional titles in basketball.
Mike and his wife Amanda reside in Lorain, OH. They have a daughter, Ava, and son, Parker, living at home. Mike also has a grown son, Gavin. Mike Darmos has been employed by the City of Lorain for the past 20 years. He is currently the Superintendent of the Street Department.