Dudziak, Jeff
Jeff Dudziak
Jeff Dudziak is a 1994 Lorain High graduate where he was a standout athlete that lettered in soccer (1 year), basketball (3 years), and football (2 years). The one year that he lettered in soccer was 1991 when Lorain didn't have the sport of football due to the school levy failing. During his senior year, he received many prestigious awards including the Danny Award, Al McConihe Award, and the Dr. William Kishman Award of Dedication. Although he excelled in multiple sports, football was always his passion.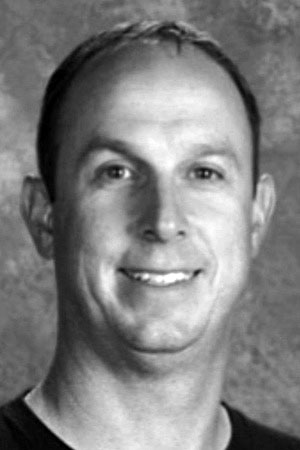 Jeff had an outstanding high school football career, and following the conclusion of his senior season, he was contacted by an assistant coach from Division II Bemidji State University in Minnesota. The coach was recruiting the Ohio area, saw some film on Jeff and was really impressed; so, he offered him a scholarship.
In his first year at Bemidji, Jeff redshirted as a 175lb. tight end. After his redshirt season, Jeff and a few of the other offensive redshirts were recruited by the defensive coordinator to play defense. The coaches told Jeff if he wanted to see the field next season, he would need to gain weight. By the next season, Jeff gained the weight and started at defensive end. This is where he shined. He started the next 3 years at defensive end, and for his redshirt senior year, he started as a 245lb. defensive tackle having the best year of his career. The team finished that year with the program's first winning season in 12 years and went on to have 10 straight winning seasons. That senior class changed the culture, turning the program into a perennial power in their conference.
After graduating college, Jeff married his college sweetheart and got his first teaching job in Minneapolis public schools. In 2001 Jeff and his wife Marcia moved back to his hometown of Lorain where he currently teaches Physical Education at Lorain High School. For the past 26 years Jeff
has coached youth football, soccer, basketball, and baseball. He has also had the role of Elementary football coordinator, Intramural coordinator, and Physical Education coordinator.
Marcia, Jeff's wife, is an elementary school teacher in Lorain City Schools and a group fitness instructor at Amherst Health Plex-Lorain County Metro Parks. Their oldest daughter Anna is a junior at Ursuline College where she plays soccer and is pursuing a major in Biochemistry. Dani, their middle
child, is a Freshman at the University of Wisconsin-Whitewater where she is on the Gymnastics team and is majoring in Education. Their youngest son David is a Freshman at Amherst Steele High School where he plays football and basketball