Sexstella-Alberti, Eve
Eve Sexstella-Alberti, 2022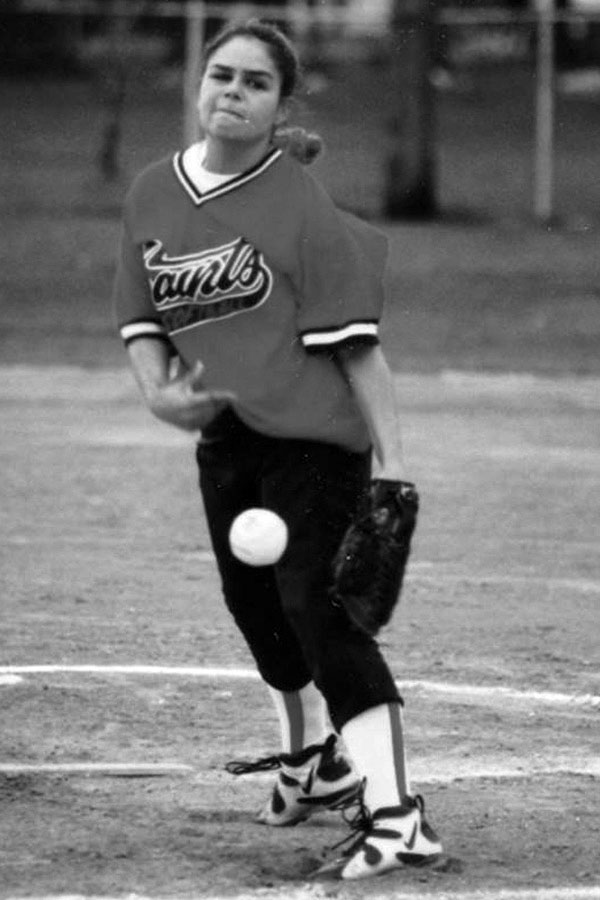 Eve Marie Sexstella was a 3-sport athlete at Southview High School. She lettered 3 years in both basketball and volleyball. In volleyball she was good enough to merit All-County awards; but it was in softball where she excelled, lettering all 4 years. She was an excellent all-around player, a good hitter at the plate and a brilliant pitcher on the mound. During her junior year she was honored with 2nd team placement on both the Lorain County and Erie Shore Conference teams. Then she really turned it on for her senior year. She earned 1st team All-Lorain County and 1st team All-Conference. During Eve's tenure at Southview, both Lorain County and the Erie Shore Conference were highly acclaimed state-wide with teams like Keystone and Elyria.
Two people who were instrumental to the Southview community during the "Sexstella Era" commented on her playing days. First Jan Sito, the softball coach, is quoted, "As a player Eve was one of the main reasons for our success. You know the long list of her achievements, but, most of all, her leadership and personality were great contributing factors to go along with her athleticism and skills. She consistently strived toward excellence and put in extra time to perfect her skills. She demonstrated her strong leadership qualities in her role as team captain two years in a row." And Ray Pagan, Southview's principal, said, "Eve was the ultimate team player, always positive and encouraging her teammates. She was the everyday pitcher; the only one who took the mound her senior year. She was probably the best softball player Southview ever had … and a great kid."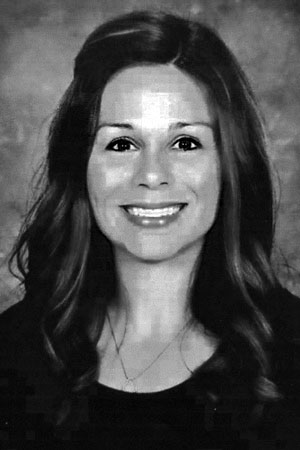 After Eve led Southview, with her 20-3 pitching record, to the Lorain City and Sectional championship and a runner-up spot
in the always tough Erie Shore, she moved on to NCAA Fairmont State University in West Virginia. At Fairmont she holds the
prestigious honor of being the first-ever and only softball player in Fairmont State history to be inducted into the Hall of Fame.
The former standout pitcher was a four-time, first-team All-West Virginia Conference performer for the Falcons from 1998-2001,
taking her team from a 10-22 record her freshman year, to a 24-8 3rd place finish in her senior year. Also, from her university she
was presented with the Jasper H. Colebank Award which is given to the senior who, in the course of his or her college career, has
done the most to promote the best interest of athletics at Fairmont State University.
Like a lot of great athletes Eve gave back to the sporting world by entering the coaching ranks, first at East Fairmont Jr.
High. After moving back to Lorain, she took the softball coaching position at Clearview. To show her coaching versatility she
also coached volleyball. At the same time, she helped coach at pitching clinics and worked for the Lorain Parks and Recreation
department. She was the playground supervisor and coordinator for four parks.
Eve graduated from Fairmont State in 2001 with a Bachelor of Arts in Elementary Education, and from Bowling Green
University in 2006 with a Master of Education degree in Curriculum and Teaching. She lives in Lorain with her husband, Mark,
and sons, Tyler and Brayden. She enjoys spending most of her summer days and nights at the ballpark cheering on and coaching
her sons. Eve has spent the past 20 years as an elementary teacher in the Clearview Local Schools system, and while she is now
a Clearview Clipper, she will forever be a proud Southview Saint