Jackson, Christina

Christina Jackson
Christina Jackson is arguably one of the best basketball players that has ever played in the city of Lorain. A 2003 graduate of Southview High School, she holds the school record for points in a season (435), field goals in a season (160), made free throws in a season (115) and rebounds in a season (258). During her senior season, she was named 1st Team All-Lorain County, 1st Team All-Lake Erie League, 1st Team All-NE Lakes District, Lorain County Division I "Player of the Year", the Morning Journal's "Player of the Year", All-Ohio Honorable Mention and Lorain County "Miss Basketball". Christina also led her team to Southview's first ever girls' basketball OHSAA District Championship in 2003 where she scored 28 points in the championship game against crosstown rival Lorain Admiral King including making a buzzer beater to win the game. That buzzer beater just so happened to be her 1,000th career point!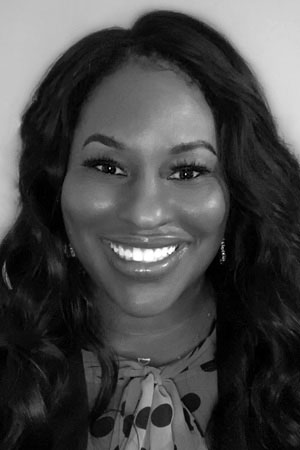 Christina received a scholarship to continue her basketball career at Gannon University. A three-time All-American, she ranks second all-time at Gannon in rebounds (1,072), second in rebounding average (9.0), second in free throws made (455), third in points (1,912), third in field goals made
(727), sixth in scoring average (16.1), seventh in blocked shots (108), ninth in field goal percentage (.522) and eighth
in steals (226).
Her career at Gannon included being named to the 2005 Women's Basketball Coaches Association
(WBCA), the 2006 Division II Bulletin Preseason and the 2007 WBCA All-America honorable mention teams. She concluded her career by being named 2007 Great Lakes Intercollegiate Athletic Conference (GLIAC) "Player of the Year" after being an All-GLIAC first-team selection and a GLIAC
All-Tournament selection three times each. Jackson also landed a spot on the GLIAC All-Defensive first team twice. She led Gannon to the GLIAC Championship and the second round of the NCAA Tournament as a senior.
Christina had 49 career double-doubles. She was named the GLIAC South Division "Player of the Week" 10 times. She scored in her final 100 games and reached the 30-point plateau 4 times during her career. She is the second player (male or female) in school history to record 1,000 points, 1,000
rebounds, 200 steals, and 100 blocks during her career.
Christina was inducted into Gannon University's Hall of Fame in 2007 where she is considered to be
one of the top 3 players in the school's history.
After graduating from Gannon, Christina went on to play professionally in Holland and Germany. She also played in Turkey in between collegiate seasons for an expedition team that scrimmaged other national teams, helping them prepare for the World University Games in Izmir, Turkey. She played against the Turkish, Lebanon, and South Africa National Teams. During her first year playing for the Perik Jumpers in Holland she averaged 19 points and 9 rebounds for the full season. She led the team to the playoffs this season. The Jumpers finished in fifth place overall in a nine-team league