Taylor, Robert

Robert Taylor
Robert Taylor got involved in wrestling in 6th grade in the spirit of sibling competition after his brother G.T. Taylor began wrestling in junior high. G.T came home from practice and began teaching his brother in their back yard the moves they were learning. This is when Robert became hooked on the sport. His uncle Petey Wooten recommended he attend a youth wrestling camp at Sacred Heart Church that was being run by Coaches Dan and Tommy Ternes. Robert did not want to attend this camp, but Uncle Petey urged him to attend saying there would be trophies handed out to the top wrestlers. His strength, quickness and agility quickly got the attention of the Ternes brothers. This camp set Robert up for success in his junior high career where he had a combined record of 23-0 in the two years while wrestling for coaches Rick Hans and Ron Majors. Coaches Johnny Arroyo and Pepe Ruiz also helped with the Whittier program where Robert became a city and county champ.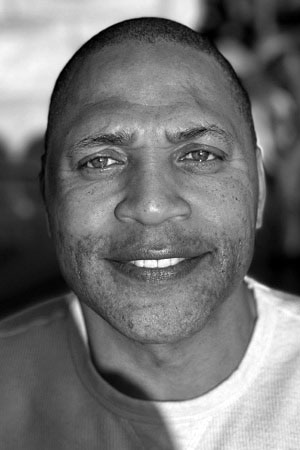 Robert Taylor was one of the top wrestlers to come out of Southview's storied history on the mats. He was a 4-year letter winner for the Saints. Robert is one of only four wrestlers in the school's history to qualify for the state tournament three times. He is a two-time state placer; he
won the state championship as a junior in 1987. As a senior, Robert placed 2nd in the state which helped the team achieve a third-place team finish. During his junior and senior seasons, Robert placed in the top 2 of every tournament the team entered.
Robert was always driven to be great. He was motivated to be as good or better than his brother G.T. He never lacked confidence and always accepted the challenges ahead of him.
Year, Class, Weight, District Regional State Record
1985 Fr. 132 3rd Qualifier – 8-5
1986 So. 138 2nd 3rd Qualifier 26-4
1987 Jr. 145 1st 4th 1st 24-4
1988 Sr. 152 1st 3rd 2nd 31-2
After high school, Robert wrestled at Edinboro University for two years. He wrestled under legendary
coaches Mike Deana and Bruce Baumgartner, who was a two-time Olympic champion. Robert went
28-11 as a true freshman. Robert competed one final year at Morgan State before ending his wrestling
career due to injury.
Robert still resides in the Lorain County area and has 4 children: Ashia, Halo, Gabriel, and Reaghan.
He is happily employed at the Ford Motor Company.