Owens, Frank

Frank Owens
Frank Owens' all-around athletic talent was clearly evident at an early age. He honed his skills in baseball on the sandlots of Lorain. As a junior high student-athlete at Masson Junior High he excelled in football, basketball, and track and field under the guidance of the late coach Zen Chawansky.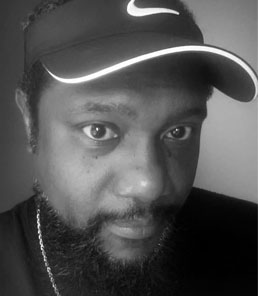 Frank chose to attend Lorain Catholic H.S. and immediately those all-around athletic abilities would not go unnoticed. The coaches and teammates embraced Frank's talents, passion, and drive to excel. He was the ultimate teammate; always striving to personally get better and to make those around him better as well.
In his year as a Spartan, under Head Coach Dave Snell, Frank was moved up from the freshman football team where he would letter and excel over the next four years. He would play multiple positions and go onto be voted the "Stinger Award" by the county football coaches as the "hardest hitter". Frank would also excel in track and field in which he would letter two years and qualify for the O.H.S.A.A. track championships under coach Leshinski in the high jump and the 400 relay in which the team finished 4th in Columbus. He would give up track in his sophomore year and join Coach Macholl's Spartan baseball team. Frank would letter and star as a pitcher and hitter. He had a career batting average of .282 with 11 homeruns and 34 RBIs. He was the MVP in the County All-Star game in 1985 and also won LC's "Golden Arm" in '85
and the "Golden Bat" in 1984.
It was in basketball that Frank would become one of the top players in LC's storied basketball history. Coach Lawhead would elevate him to the varsity in his freshman year. He played in all 25 games, starting many while scoring 184 points and leading in team assists. Frank was an integral piece of the Spartans as they went 20-5 and won their first District title in 6 years. It would begin a streak of 4 straight District titles and Sweet Sixteen appearances topped off with the 1985 trip to the State final four in Columbus.
Frank would lead the Spartans to records of 22-3, 22-3, and 23-4 over the next 3 seasons. He played in 101 varsity games, missing only one because of an injury. Only two other Ohioans accomplished this: Eli Brewster of Columbus Werhle and the great LeBron James of Akron St. Vincent-St. Mary. Frank would score a total of 1,441 points in his 4-year career, second only to Paul Wilson's 1,614. He accomplished this while leading the team in
career assists with 542. He was also second in season assists during the 84-85 year with 207. Frank was also a very good free throw shooter. He showed that ability by making 183 of 239 for a team leading 76.5% over his 4 seasons. He also showed his consistency by scoring in double figures in 70 of 78 games in his final 3 years.
Frank's relationship with his teammates is best described by a junior who watched and admired his talents and leadership:
"As a teammate and friend of Frank, I was able to witness first hand his passion for the game of basketball. He had a rare trait to get his teammates involved in the game that was unparalleled, and he would check his assist total not his point total after every game. And when a basket, a steal, or one of his famous down-the-lane dunks were needed, Frank was gracious enough to comply." by Matt Lawhead
Frank received a basketball scholarship to Jacksonville State University in Jacksonville, Alabama. He played (once against the famous Bo Jackson) until he was sidelined with a severe hamstring injury. That led Frank to return to Lorain and enter Tri-C West in Parma where he continued to play baseball. He tried out with the Cleveland Indians in the spring of 1988 but was again sidelined with injury.
He joined the U.S. Navy, serving from 1989 until 1992 and was deployed during Desert Storm. Upon his return, he would hire in at the Ford Motor Co. where he was employed for several years.
Frank has six children, Brandon, Jordan, Collin, Blake, Baily, and Frankie III. Brandon would attend Lorain Catholic H.S. as well, joining his dad in the 1,000-point club in basketball with 1,009.