Jenkins, James
James Jenkins, 2022
Jim "Boomer" Jenkins, the fourth of six children born of Joe and Maxine Jenkins, was educated at St. Anthony's and Lorain Catholic from kindergarten through graduation. Football, basketball, and track began in 5th grade with CYO championships his 8th grade year. He quarterbacked in 8th grade, 9th grade, and his senior year. As a sophomore, he was most valuable underclassman in the county-wide decathlon. His pole vault of 13 feet, 3 inches was a record in the Lorain County Invitational Track event for many years.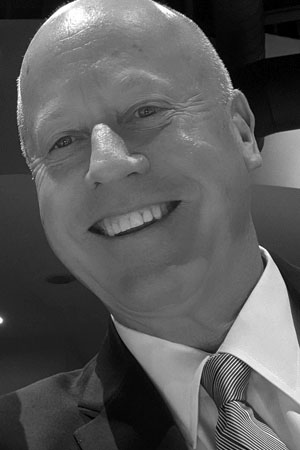 Jim was a receiver and defensive back his sophomore and junior year as a Spartan. He earned All-Conference
both of these seasons. His "per catch yardage" of about 28 yards led the team. He switched to quarterback his
senior season, and also played safety, punted, and kicked. Those last three years, the Spartans were North Central Conference champions. Jim was an All-State honorable mention his senior year though he was injured for half the season. He also started as point guard for the basketball team and was a standout performer in track and field.
Joined by HOF inductees Bob Francis and Larry Olewinski, and Alex Prosak, this small cadre of young men actually beat a number of full track squads.
Recruited to play football at a host of major universities, Jim opted for the "Cradle of Quarterbacks", Purdue University. He was switched to safety and saw limited playing time until his senior season. His career was highlighted by a fumble recovery in "the 'Shoe" at Ohio State, and he was on the field for the upset of Notre Dame at South Bend (in '74) and Michigan (in '76).
Father of seven children, Jim volunteered for Special Olympics, various church ministries, and coaching (CYO basketball and football, soccer, hockey, and baseball). He also organized and funded an annual charity golf outing for 25 years. When not tending to his law practice, Jim participated in many distance runs, triathlons, bicycling events, and golf tournaments.