Quiles, Ricky
Ricky Quiles
Born in Lorain, Ohio, Ricky Quiles was enthralled with boxing at the young age of six. His father and uncle were passionate fight fans. There was a speed bag in the basement and a boxing gym nearby. Ricky's parents were born in Puerto Rico, and he was the oldest of four children. "Lorain, at that time, was really crazy with drugs and everything so boxing gave me the opportunity to have some balance in my life. I love it. It's a great sport. I give a lot of credit to Freddie Barriero for keeping that gym open. He's been around for a long time. That's awesome that he's kept that gym open so kids can go there and train, instead of being on the streets doing drugs and causing trouble."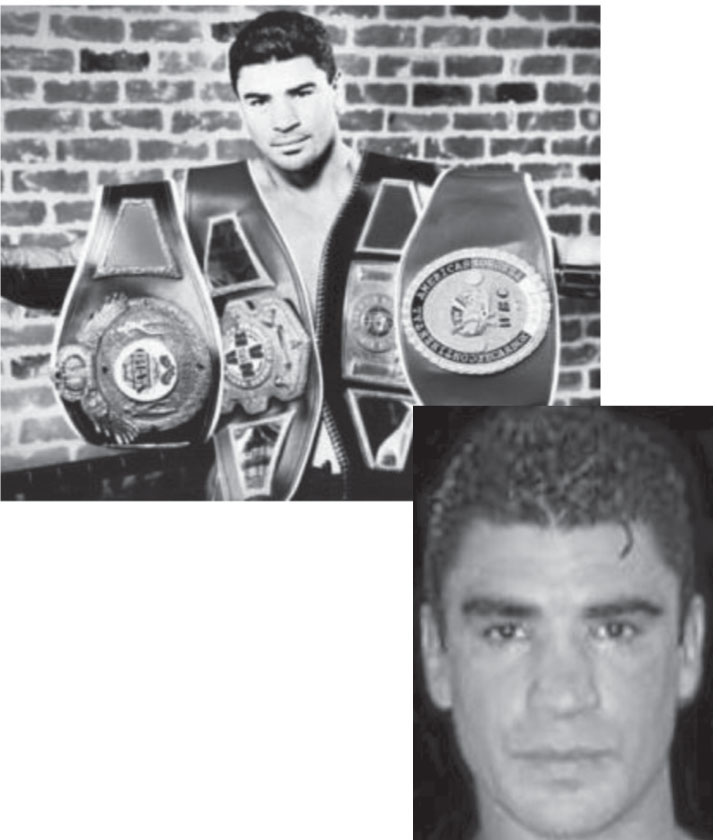 By the age of 15 he was fighting in the Cleveland Golden Gloves Tournament where he eventually captured three titles. On May 4, 1989, at the age of 19, he turned pro after winning a four-round decision over his opponent. Ricky would win his first four pro bouts. He was a fine lightweight / super lightweight who, for nearly a decade, was a mainstay in the division ratings. Ricky was now doing most of his boxing on the West Coast while also spending time in Lorain. Quickly, he was moving up in the ratings. Ricky won his first title in 1998.
Over the next 18 years Ricky fought all over the world, collecting over 3 years, a series of titles including the WBF Junior Welterweight Title, the NABO Junior Welterweight Title, the WBC Continental Americas Junior Welterweight Title, and the NABA Lightweight Title. His fights have been featured on Pay-Per-View, "Friday Night Fights" on ESPN and ESPN 2, and, "Tuesday Night Fights" on the USA Network.
In 50 bouts, southpaw Ricky put together a highly respectable 39-8-3 record. He only had eight career knockout wins, but he only suffered one KO loss in his entire career. The famous basketball player, "Magic" Johnson, gave Ricky his nickname, "Showtime", after watching one of his boxing matches.
Ricky "Showtime" Quiles is a four-time championship prizefighter, boxing trainer, and owner of Ricky's Boxing Gym. He enjoys using his 18 years of professional experience, both in and out of the ring, to teach others about the "sweet science" of boxing. Currently, Ricky trains over 100 clients ranging from beginners to professionals in the Los Angeles, California area.
Ricky's philosophy of life is simple: he strives to touch the lives of as many individuals as possible with the positive benefits of fitness. "Through boxing, we can conquer the "punches" that come our way in life. Boxing requires discipline, courage, responsibility and dedication. In return, we develop strength, self-confidence and self-esteem. You succeed not only in the boxing ring but, within yourself and in the ring of life."
Ricky provides inspiration to others by displaying how you may rise above your circumstances through hard work and determination.