Smith, Roger
Roger Smith
Roger Smith excelled as a three-sport star athlete at Admiral King High School from 1979-83. Later, he was a two-sport varsity performer for Ohio University in Athens, Ohio. Roger earned All-State recognition in basketball, All-State recognition as a track star; and, was selected as an All-Buckeye Conference 1st Team in football.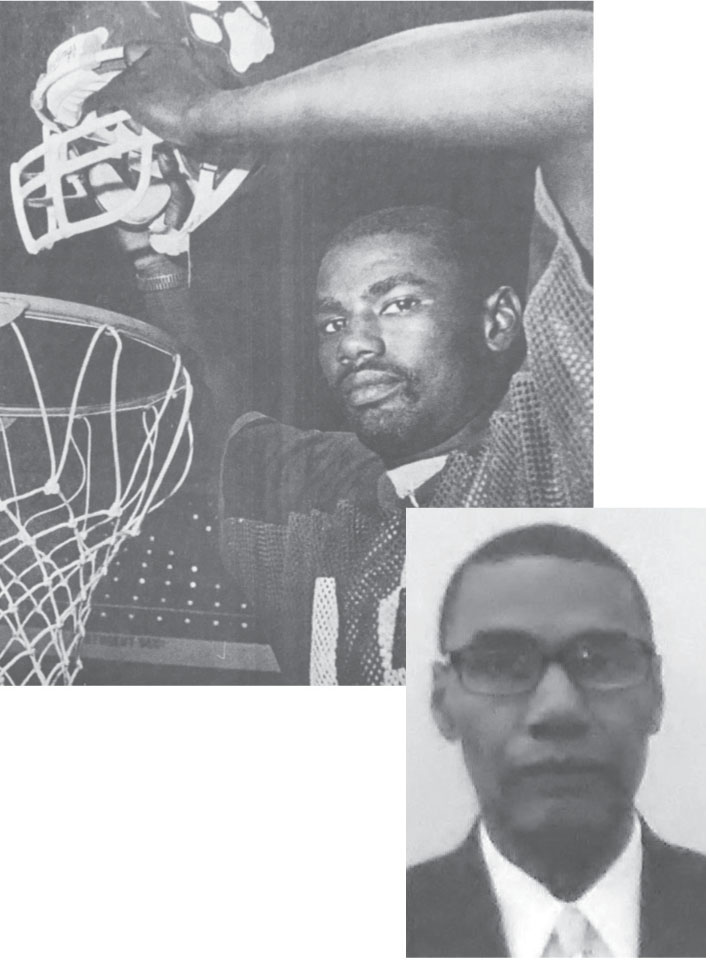 In high school basketball, Roger played on the varsity team as a sophomore and received numerous awards and recognition during his career. As a junior, he was selected 1st Team All-Buckeye Conference, 1st Team All-County, 1st Team All-Sectional, 1st Team All-District, Class "AAA" District Tournament "M.V.P.", and, Special Mention All-Ohio. Also, Roger contributed to Admiral King setting the single-season school record of 24 wins.
Roger Smith garnered more accolades during his senior year. He was named to the 1st Team All-County Team, 1st Team All-District, and was selected the N.E. District Co-Player of the Year. Roger was also voted Lorain County's 1983 "Mr. Basketball". He was named to the Lorain County Cage Classic Team; and, set the Cage Classic scoring record of 28 points. Roger Smith ended a brilliant high school basketball career by being selected Associated Press 1st Team All-Ohio. Roger's statistics are impressive: He had the most career steals (234); most assists in a single season (167); and, 8th All-Time for points scored for Admiral King High School (1,011 pts.).
Track was another sport where Roger excelled. He was the Buckeye Conference 400m (50.67) champion. Also, he qualified for State with the 400m relay team (42.9); and, with the state of Ohio record-breaking 3200m relay team (7:48:08).
In addition, Roger played football and was selected to the 1st Team All-Buckeye Conference split-end.
He earned a Division I basketball scholarship to attend Ohio University in 1983. As a member of the varsity team for four years, he received the honor of being named Team Captain during his senior year.
After using all of his basketball eligibility, he had some eligibility remaining that allowed him to try out for the football team. Not only did Roger make the roster, he earned a starting defensive-back position, and received a varsity letter. Roger was named Mid-American Conference "Player of the Week" for his (6) tackles and (3) interceptions against Marshall University.
Roger has previously worked as an administrative supervisor for Montefiore Medical Center of New York. Currently, Roger resides in Louisville, Ky., and is employed by Personal Options Home Care; supplying home care for veterans.