Reardon, Larry
Larry Reardon
Larry Reardon is the son of Elizabeth and Daniel Reardon; a proud graduate of Lorain Admiral King High School and a lifetime resident of Lorain. During his high school sports career, Larry competed in baseball, for three years, football, and basketball; and, participated as a member of several school service organizations.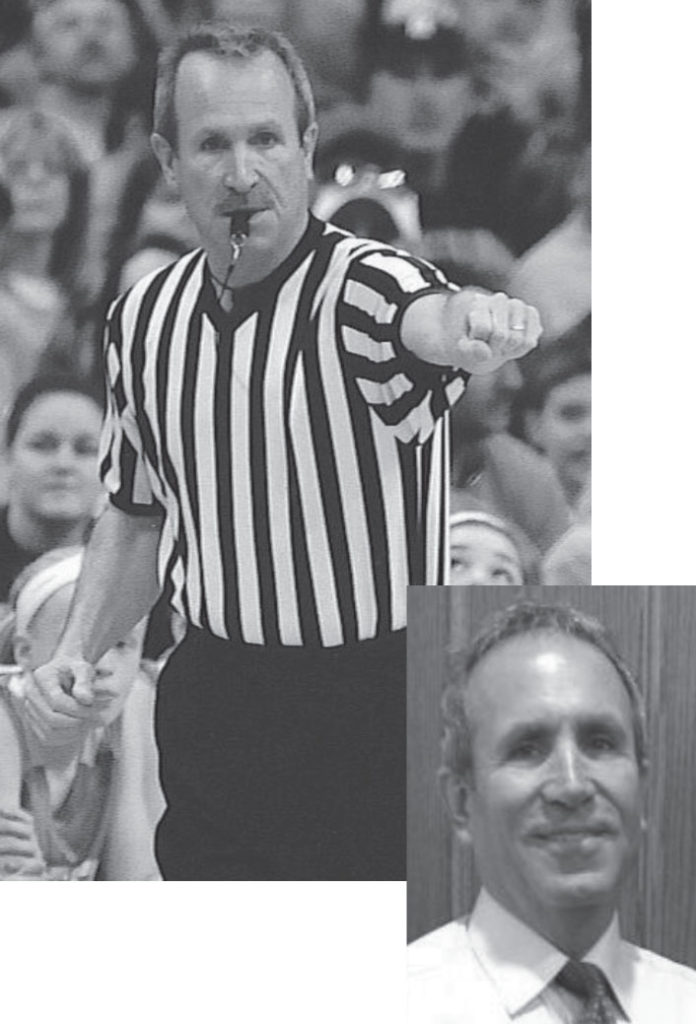 After graduation, he attended Lorain County Community College, earning a degree in Education. From 1987 thru 1994 Larry coached football at Masson Jr. H.S.; and, managed the Intramural Program for 7th and 8th Grade students, providing them with awards through contributions from sponsors. In addition, coaching the Masson Soccer Team was another of his assignments. During the year 1985, Larry's refereeing career began: He refereed the Elementary and Middle School games for all of the four city schools in the Lorain School District. Furthermore, he volunteered to serve as Commissioner of Girls Basketball for The Catholic Youth Organization, mentoring officials and site managers for a period of 18 years. Larry became a certified basketball official in 1990; and, joined The Northern Ohio Officials Assoc. He continued in that capacity for 28 years, serving as Treasurer and Social Director of events. Past positions also include serving as President, Vice-President and a member of the Board of Directors. In 2010, he was inducted into The Northern Ohio Officials Association Hall of Fame.
Among his proudest accomplishments in his refereeing career are the following: He was selected for multiple Ohio State Tournament assignments in Columbus Semi-Final and Final competitions. Also, Larry, from 2001 thru 2018 officiated at the Regional level. Beginning in 1998, assignments were provided to officiate Sectional and District games. Larry considers his most cherished award to be when he received recognition at the Boys All-Star game, in 2018, for his lifetime of officiating excellence. All of the Lorain County coaches gathered to express their sincere gratitude for his service as a distinguished referee. Referees must have intense concentration, total command of the ever-changing rules, total objectivity to provide fairness to the participants, and the ability to withstand "uninformed" complaints….not an easy job. But Larry did it and he did it well.
Larry wishes to convey his thanks to the person who provided him with the strongest support that anyone could provide….the love of his life, his wife, Karen Reardon.