Boyle, Karen
Karen Boyle, 2021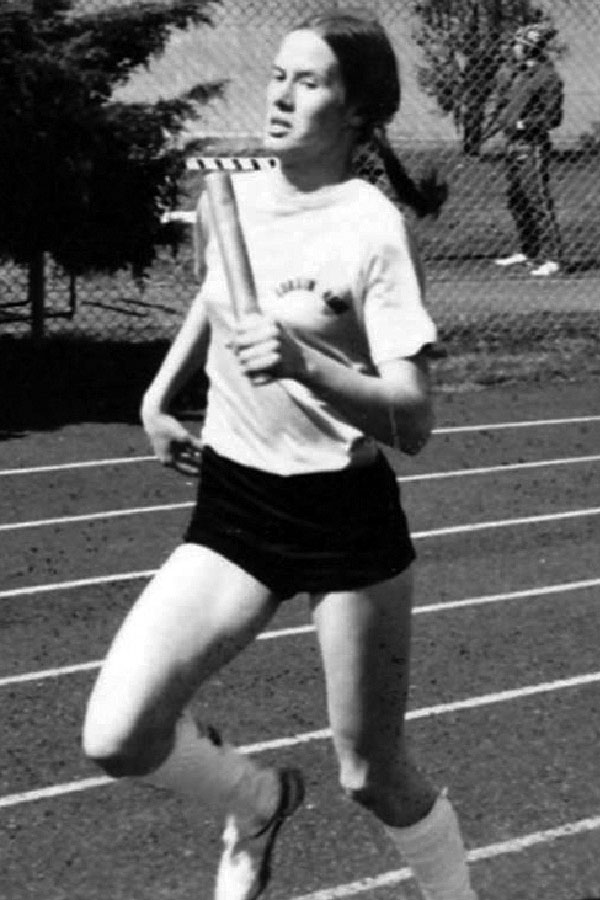 Karen Boyle has been participating in athletics since 4th Grade CYO for St. Anthony's School. Karen and girls' varsity sports arrived at Lorain High School at the same time. She was a participant on the inaugural softball, gymnastic, and track teams at Lorain. She also lettered in basketball and volleyball. Her total commitment to sports makes her one of the very top letter winners in the entire history of Lorain High. It was in track that she excelled and brought notoriety to Lorain. Track was the very first varsity sport for females in the Lorain
School District. Karen and a group of dedicated girls, led by Hall of Fame coach Nancy Domanski Bauer, dominated the local area's track and field teams in 1973: undefeated in dual meets and first place in prestigious Invitationals. Karen herself was one of the first local females to break the 60 second mark in the 440 yard dash. But to really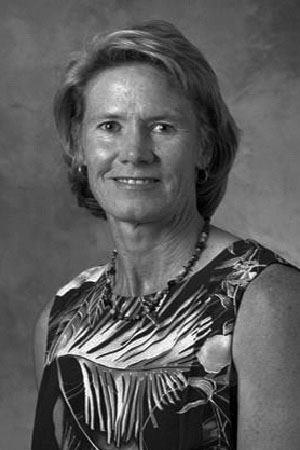 understand why we didn't see more outstanding awards you must realize that the Buckeye Conference did not have a girls' division for track until 1977 plus Karen sustained an injury in the winter before her senior year. The crowning achievement in her athletic high school career occurred when she was awarded the Madeline Manning Jackson Award. This award was designed to honor the very top female athlete in all of Lorain County.
In 1979 Boyle received a bachelor's degree in Physical Education from Bowling Green University and continued on to earn the master's level in Athletic Administration and Recreation in 1982. Athletically, she competed in two Division 1 sports all four years of college both in track and lacrosse, specializing in the 400 and 4×400-meter relay on the track team and was a leading scorer for the Falcons' lacrosse squad.
Upon graduating, Karen continued to compete in 5k's, 10k's, and Marathons, as well as Sprint and Olympic Distance Triathlons. These accomplishments led to her decision to make a lifetime commitment to sports by entering the coaching ranks. She began her coaching career assisting with girls' track at Amherst High School for one season before being hired to coach cross country and track at Heidelberg College in Tiffin, Ohio, an NCAA Division III college. While coaching and teaching physical education, as well as directing the intramural program from 1983 to 1986, Karen coached several All-Americans including a high jumper to the National Championship. She also began the Women's Cross Country program.
Her professional and personal life took a dramatic up-tick in August 1986, when she was hired to teach and coach the Midshipmen of the US Naval Academy, in Annapolis, Maryland. It has become a truly "Life-Calling" experience for Karen.
She was elevated to Head Track and Cross Country Coach in 1987. The Naval Academy Women's Track and Cross Country program was Division II until 1991, when it moved up to Division I status. Going into the Division I level, Karen's main focus was cross country and mid-distance/distance track and field. Her life-long friend, Carla Criste was also hired to coach track. Karen and Carla have coached together for 28 years and have just recently celebrated the 1st Alumni Reunion weekend, with over 165 of their Women Track and Cross
Country Varsity alumni athletes in attendance!
In addition to her very successful coaching career at the Academy, she has also achieved acclaim coaching USA teams around the world, and because of her outstanding leadership abilities, she has been selected to serve on many nationwide committees to set standards for Division 1 coaching and certification curriculum.
She has resided in Annapolis since August 1986, and is married to Patricia Feldt. Though being newly retired from coaching on June 15th, 2020, Karen continues to teach physical education full time at the US Naval Academy: kayaking, swimming, rock climbing, racquetball, and triathlon training. She is also an Assistant Technician in the Human Performance Lab, testing VO2 Max, Gait Analysis, Body Mass Index, and a consultant for Midshipmen training for their Personal Readiness Test, as well as triathlon and marathon training plans.