Reagan, William
William Reagan, 2021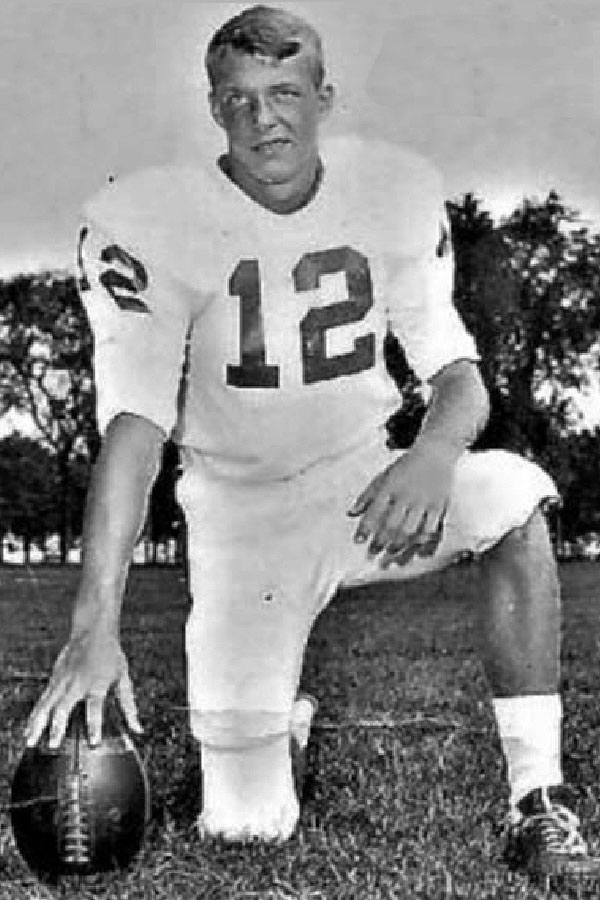 Bill Reagan has had a long and illustrious career in athletics … and it is not over yet. Reagan was born and raised in Lorain, Ohio, attended St. Mary and Lorain Catholic High Schools. At St. Mary's he was a member of two North Central Conference Championship teams in football including 1967's Lorain Sport's Hall of Fame team. As a two year starter at quarterback, Bill directed the championship team of '68, earning first team all-conference recognition. Reagan was also a letter winner on the 1968/69 conference and sectional championship basketball team at St. Mary's as well as co-captain of the inaugural basketball team at Lorain Catholic in 1969/70.
Bill's football career flourished at NCAA Division II St. Joseph's College (In), where as a sophomore quarterback he led the 1971 Pumas to their first Indiana Collegiate Conference Championship in 14 years. As a junior he was homecoming MVP and followed in his senior year with an all-conference selection, was awarded the Brian Piccalo award for dedication and was named team captain. Bill broke three Puma career passing records, finished second in two other categories and twice tied an individual game record for TD passes in one game with four. Upon completion of his playing career Reagan was named to the "Outstanding College Athletes of America" list.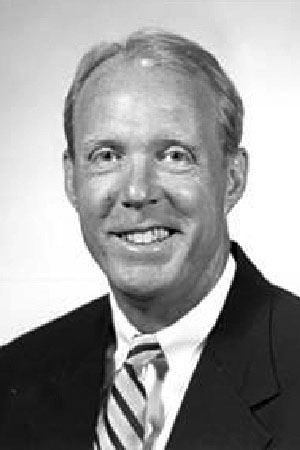 In 1982, after six years teaching and coaching in Toledo, Ohio, St. Joseph's College, called Bill back to assume the position of defensive coordinator and director of Intramurals. In 1985 he was promoted to head football coach of the Pumas where in 1986 Reagan turned the program around with the
first winning season in four years. He guided his alma mater for a total of ten years, finishing as Heartland Conference runner-ups in '88 and '89 and is number two in wins all-time at St. Joe. Serving as offensive coordinator Bill's units, statistically, finished in the top 5 of NCAA Division II from '86 – '89. At St. Joseph's he mentored the school's all-time leading rusher, receiver and tackler, as well as the all-time leader in touchdowns and four all conference QB's. St. Joseph's also delivered four All-Americans and three Academic All-Americans during his tenure as head coach. For his accomplishments as a player and coach Bill was inducted into the St. Joseph's College Sports Hall of Fame in April of 2005.
In 1995 Bill moved on to Division II power Ashland University. There as offensive coordinator he transformed the offense, introducing AU to the modern era of spread offenses. AU's offensive units were among national leaders. The 1997 team won the Midwest Intercollegiate Football Conference Championship and was given a birth in the NCAA playoffs.
In March of 2001 Bill was presented with the opportunity of a lifetime when Bob Davie offered him the position of Director of Football Operations at the University of Notre Dame. Bill also worked for Tyrone Willingham in this same capacity. 2003 saw Bill move from football to athletic administration at Notre Dame and eventually to the position of Assistant Director of Athletics Advancement. In his eight-year role with Athletics Advancement Bill was part of a team that brought unprecedented growth to Irish Athletics as 15 sport stadiums, arenas or locker rooms were newly built or renovated. A highlight while working in Athletics Advancement came in 2009, when Lou Holtz invited Bill to serve as an assistant coach for a Notre Dame sponsored football alumni trip to Japan to take on the National team of Japan in the "Japan Bowl".
Upon retiring from Notre Dame in 2016, Bill returned to his passion of coaching, creating "Top Gun Quarterback Training". Bill has trained over 400 quarterbacks and has tutored over 50 starting high school quarterbacks from six states. Currently he has clients on 12 collegiate rosters including:
Harvard, Northwestern, Notre Dame, Vanderbilt and Virginia Tech, Harvard and Volt.
Bill also stays busy writing and co-hosting a podcast for Irish Sports Daly (a website covering Notre Dame Football), presents the "Bill & Bill Chalk Talk", Football Fridays at Notre Dame's Alumni Center and is a regional quarterback coach for the Nike "Elite 11" national quarterback competitions.
Reagan and his wife, Liz, reside in Granger, Indiana, and are the parents of Courtney (Bill Crawford), Kevin (Grace) and Patrick (Alyssa) and grandparents of Millie, Maeve and Will.