Chet Caffarel, Anjeanette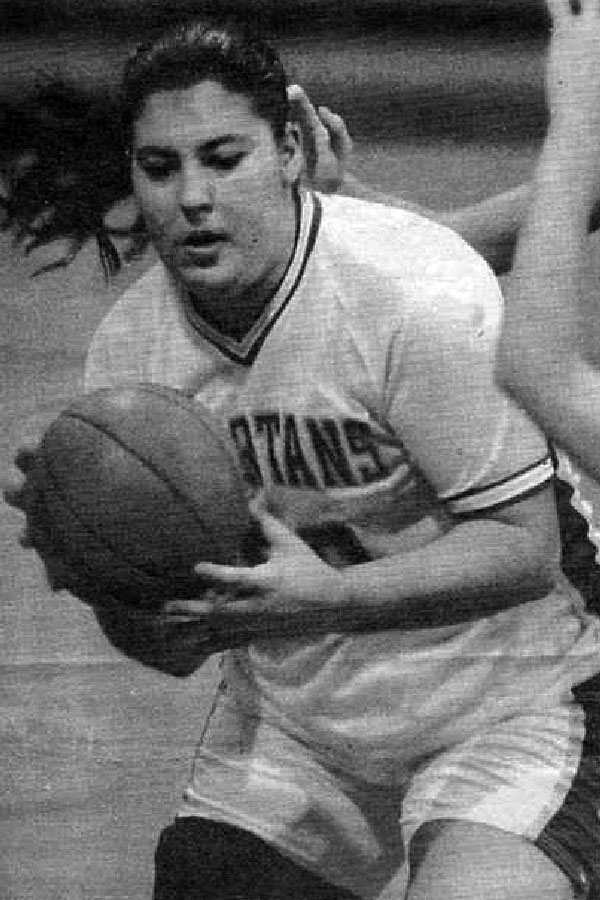 Anjeanette (Anjie) Chet-Caffarel, 2021
Anjeanette (Anjie) Chet-Caffarel's athletic and academic career at Lorain Catholic High School was one of dedication, perseverance, determination, and grit. Anjie not only was a standout on the basketball and volleyball courts but also participated in numerous school clubs and Junior Olympic Volleyball. Her drive to consistently improve and help her teams win led to earning 7 athletic varsity letters: 3 in volleyball and 4 in basketball. She
also earned 4 years of academic letters and All-Ohio All-Academic Team Honors.
As a sophomore varsity starter, Anjie garnered numerous accolades: 2nd Team All-County and 2nd Team All-District in volleyball as well as 1st Team All-County, 2nd Team All-Northeast District and All-Ohio Division 3 Honorable Mention in basketball. She was named the team's MVP leading in scoring and rebounding.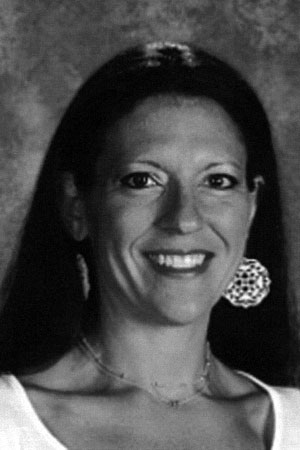 During Anjie's junior volleyball season the team opened with a 12-0 record as she led the county in kills. In game 13, Anjie sustained a near season-ending injury, tearing her ACL. However, she fought back for tournaments and helped defeat Elyria Catholic in the District Semi-Final game. She was named 2nd Team All-County and 2nd Team All-District. As junior she again led the basketball team in scoring and rebounding earning 1st Team
All-County and All-District Special Mention.
With high hopes to start her senior year, focused on dreams of going to State in volleyball and basketball, potential insurmountable odds presented themselves eleven days prior to the start of her senior year. She was diagnosed and hospitalized with a major blood disorder. Invasive treatments and medications nearly ended her season. However, Anjie fought back and never missed a game. As one of the team captains she helped lead the 5th ranked volleyball team into the State Final game, finishing their season 26-1. She was named 1st Team All-County, 2nd Team All-District, and was a Lorain County All-Star. The entire team was recognized as members of the LSHOF Class of 2012 Team Division.
As a senior captain of her basketball team, she again led in scoring and rebounding and earned the Most Valuable Player designation. The '95 Spartans were 22-2 and narrowly missed the regional tournament by 2 points. She was selected to 1st Team All-County, All-Lorain County MVP, 1st Team All-District, All-Northeast District "Player of the Year", V.F.W. District 9 "Athlete of the Year", 1st Team All-Ohio, Lorain County Senior All-Star, and she played in the Ohio North-South All-Star Game. Anjie was on the All-Academic Team each year of her varsity sports seasons and earned the LCHS Class of 1995 Scholar-Athlete Award.
Anjie was able to continue her basketball career at John Carroll University where she played for 3 years. Her freshman year was cut short (again) due to the reoccurrence of her illness and this time required surgery. Again, she fought back to play, eventually earning 6th man and starting roles.
Anjie's greatest pride, however, comes from her coaching career. She was the head varsity girls' coach at Lorain Catholic High School from 2000-2004 when sadly the school closed. She earned All-County "Coach of the Year" 3 times with the Spartans. She continued her head-coaching career at Vermilion High School from 2004-2009, earning "Coach of the Year" accolades in 2008. She is excited to be back to coaching after a 10-year break
as an assistant varsity coach again with the Sailors.
Throughout all her years in athletics, anyone who was in the gym knew Anjie was ready to play or coach when they spotted the camera and Hawaiian shirt in the top row of the LCHS gym. Her biggest fans, her parents, Paula and Bob Chet never missed a game. Her sister, Alicia, fought beside her for their wins and supported her though all the battles. None of Anjie's accomplishments would have been possible if not for the support of
her family.
Anjie, and her husband Chris, reside in Lorain with their two daughters, Cassandra and Cara. She continues to teach mathematics at Vermilion High School where she enjoys dedicating her time to her students as basketball coach, Senior Class Advisor, and Assistant Fall Athletic Director. She enjoys coaching her daughters' CYO volleyball and basketball teams and watching her daughters' theatre productions