Jenkins, Otis
Otis, Jenkins, 2021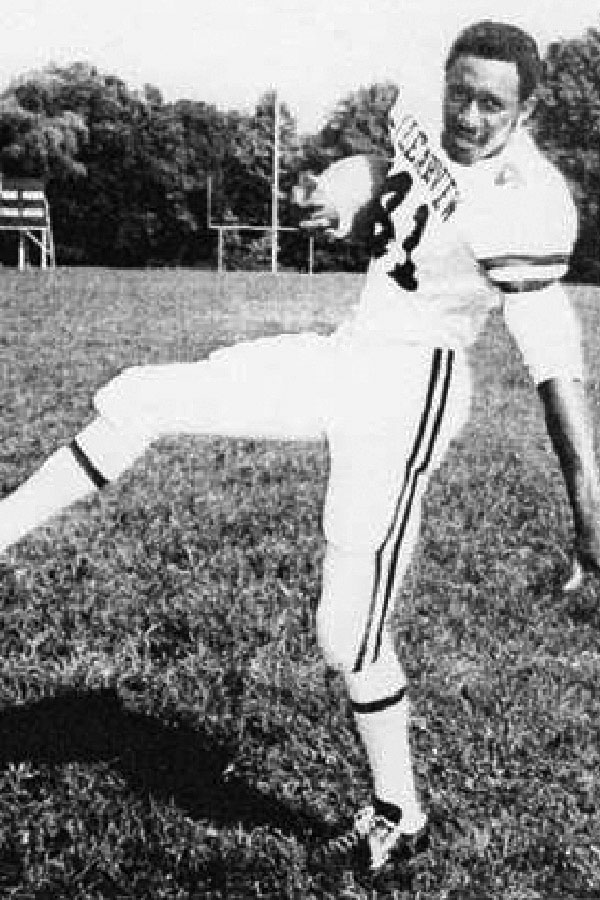 Otis Jenkins was a natural athlete. He gives a lot of credit to the tough playgrounds in his Campito neighborhood. Hall of Fame basketball coach Bob Walsh recognized his talent early on and encouraged him to come out for the team in 9th grade.
He took sports seriously at the beginning of his junior year when his old Junior High teammates talked him into coming out for football. The rest you can say is history. He was a natural at football and track because of his great speed. Otis claimed that he had to work the hardest on the hardwood because of the unique skill set that was required, but he excelled at that sport also because of his hard work.
Otis could not say whether football or track was his favorite. Football has the team aspect with all the work and practice needed to achieve perfection. On the cinders it is "mano e mano" and individual determination decides the winner. He was always the fastest, so he always anchored the relays; the responsibility to make sure his team won was place primarily on his broad shoulders.

A great example to prove his determination happened during the record setting 880 relay his junior year. He received the baton for his anchoring leg 10 yards behind, but he made up the difference and out leaned the second place runner to win the photo finish.
His football skills improved every time he took the field. From raw rookie all the way to Ohio's "Back of the Year". He really came on at the end of Clearview's 1972 run to the championship game. Rushing against their toughest opponents:
• Last game of the Conference Amherst 195 yds.
• State Semi-finals Middletown Fenwick 160 yds.
• State Championship Marion Pleasant 147 yds.
Marion Pleasant coach, Don Kay, said, "During our 38 game winning streak, Otis Jenkins was the best back we've played."
One other fact to show Otis' great athletic talent; he never lost a 100 yard dash. And, the only time he was beaten in the 220 yard dash was at the sectionals his junior year. He lost by only one-tenth of a second. But, he avenged that loss a week later by setting the district record in the furlong.
Otis' Personal Achievements:
• Lorain County's All-Time Greatest Track Champion for boys.
He still is the only male to win 5 First Place Titles.
• Recognized by the Lorain Sports Hall of Fame at the 1973 banquet for his overall track excellence.
• Awarded a scholarship to the University of Louisville for football.
• Inducted into these Hall of Fames:
• Clearview Sports Hall of Fame – 1980
• Lorain County Track Hall of Fame – 2010
• Lorain Sports Hall of Fame – 2021
Otis is married to wife of 12 years, Cheri, and he has 7 maternal and step children, 18 grandchildren, and 6 great grandchildren.