Rush, Barry
Barry Rush, 2021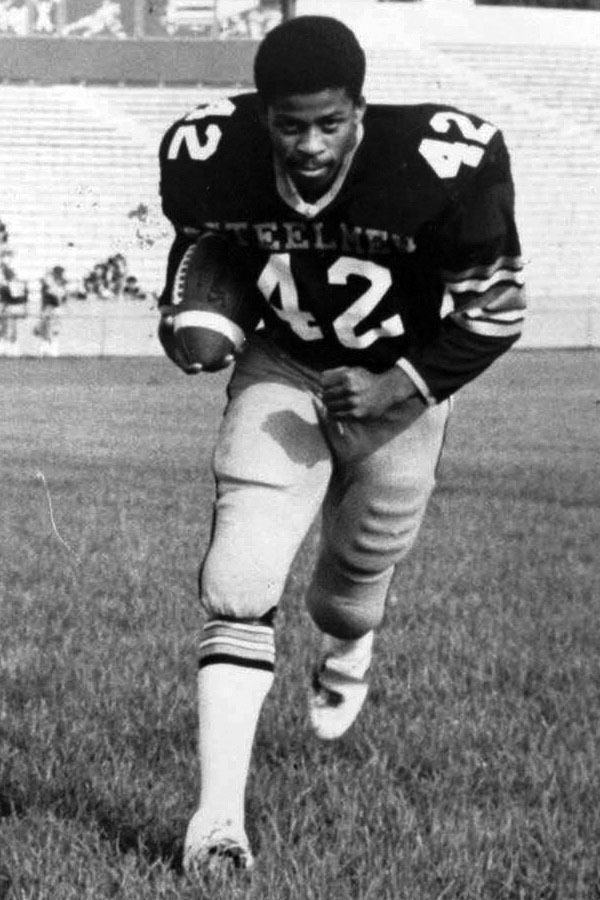 As a young football player, Barry Rush was cut from his 7th grade team. But, after witnessing Barry's speed
in P.E. class, the coach reversed his decision and put Barry back on the team. This twist of fate set Barry on the
path to becoming the featured running back for the Lorain High Steelmen years later.
Combining his blazing speed with nimble footwork, mental toughness, and strength rarely seen in a 5'7"
running back, Barry was the workhorse for the Steelmen and was pivotal to their success. His quiet leadership
was emphasized by a work ethic that prompted his coach to remark that he always led by example. In a slugfest against Lorain High's number one rival, Admiral King, Barry led the Steelmen to victory, racking up 186 rushing
yards. In the 1980 season, Barry scored 8 touchdowns and averaged 5.6 yards per carry, earning him All-Buckeye Conference Back of the Year. He also was named to the Associated Press All-Northwest District Lakes Division 1st Team, Lorain County 1st Team, and was honored as an All-Ohio Team Special Mention.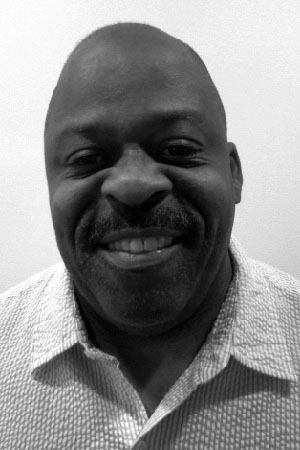 It should come as no surprise that Barry also enjoyed success as a sprinter, on the Lorain High track team.
Barry claimed the title of All-Buckeye Conference 100 meter dash champion, and with a record setting time of 11
seconds flat, he also added the championship of the 100 meter dash at the Sectionals that same year. Additionally, running as the third leg of the 400 meter relay, Barry helped his team set a Lorain High school record.
In the early 80s bench pressing and other weightlifting competitions were very popular. Many area schools
participated; Lorain High was no exception. During the "Lifting Pounds to Beat Cancer", a 1981 charity bench
press competition, the winning Lorain High team was led by Barry's astounding record-setting performance. In
an impressive display of strength, Barry benched 345 pounds, which was an amazing 188.5 pounds over his body
weight of 156.5 pounds.
After high school, Barry continued his football career as a dominant running back at Illinois Valley Community
College. There, his gracefulness in dancing around defenders earned him the nickname of Barryshnikov, after
the famous Russian ballet dancer. His running talents were instrumental to the team, which was ranked third in the National Junior College Athletic Association football poll and won the 1981 Midwest Bowl Championship.
Barry was recruited by Southern Utah State University, and had hoped to continue his success in football there,
but a knee injury prevented him from continuing his football career. He returned to Illinois, where he and his
wife, Patricia, raised a son and a daughter, who both inherited his athletic ability, becoming sports standouts in
their own rights. Barry enjoyed encouraging his children in all of their pursuits, and he especially delighted in
entertaining them with stories of his days at Lorain High School.