Nickoloff Lindberg, Lisa
Lisa Nickoloff Lindberg, 2021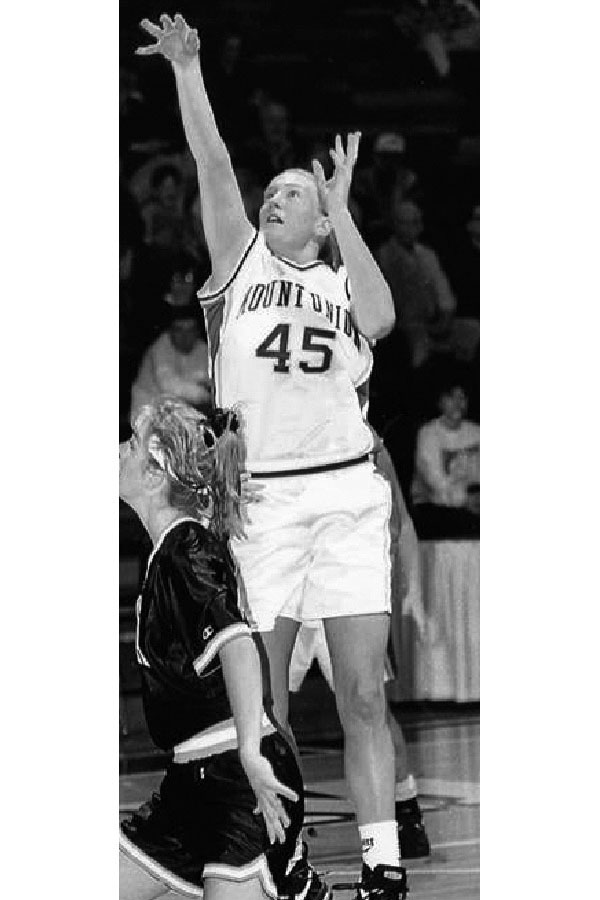 Lisa Nickoloff Lindberg came upon her athletic talents naturally; her father, Tom, was inducted into the Lorain Sports Hall of Fame in 1989 for his outstanding baseball and basketball abilities. So with her enhanced DNA, it all began as a young girl exploring a variety of athletic pursuits including soccer, softball, swimming, track & field, and volleyball before identifying her true athletic calling, basketball. She continues a lifelong passion for the challenges, personal development, and educational gains that only competitive sports can impart by continuing her career as a top level coach.
At Admiral King High School, Lisa lettered 3 years in basketball. In 1992, her senior year, Nickoloff averaged a
double-double, posting 11.3 points and 12.4 rebounds per game. These accomplishments earned her many honors. She was voted 1st Team All-County Division I and 1st Team All-Erie Shore Conference. The Associated Press also named her 3rd Team All-District and bestowed her Honorable Mention All-Ohio accolades.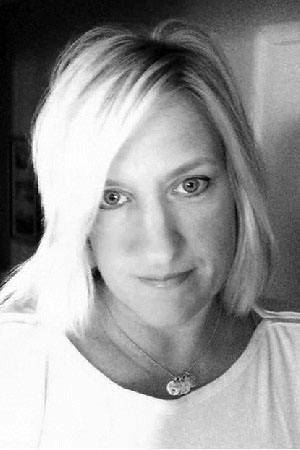 Lisa accepted an athletic grant from Mount Union College to advance her basketball career with the Purple Raiders. While there, she pursued her higher education degree. She impressed the coaches so much with her outstanding work ethic and ability to play both ends of the court that it earned her a spot in the starting line-up for each and every game of her college career; that would be an amazing 115 straight games. Lisa was a prime reason the Raiders had so much success in the early 90s. During her junior year in 1994-95, Lisa and the Raiders advanced to the NCAA Division III Final Four with a record of 24-6. The next season, at 25-8, Lisa and her teammates topped all but one of the 384 Division III squads as they advanced to the National Finals. They fell to 31-0 Wisconsin-Oshkosh in the "Big Game" to finish 2nd in the nation, but Lisa still forged her path to the record books guarding All-American Wendy Wangerin, who had been racking up double digits every game that year. Lisa's tenacious defense held her opponent to a season low of 7 points. Lisa also outscored her matchup, racking up 12 points and 14 rebounds in this title contest played before over 4,000 fans.
Basketball isn't the only court she excelled on. At AKHS she also lettered for 3 years in volleyball and was named
1st Team All-Lorain County. Division I University of Kentucky and numerous Ohio schools offered her a scholarship, but she decided to stick with her first love in sports, basketball. She has always considered basketball at Mount Union to have been the right choice.
Many athletes long to get a taste of professional sports. Lisa got hers not on the playing field but in the administration offices. She earned her student internship with the Canton-Akron Indians professional minor league team.
Lisa passes her love of athletic competition on to the next generations as a middle school basketball and volleyball coach in Austin, Texas. Her lifetime record of 226-24 is impressive, but the true achievement is passing the values of teamwork, dedication, hard work, and leadership on to her students through sports.
Lisa Nickoloff Lindberg has been married to her husband, David, for 14 years. Together, they are raising two daughters, Alexis (11) and Karly (8). Coaching her daughters is her greatest athletic achievement yet.