Villanucci, Vince
Vince Villanucci, 2021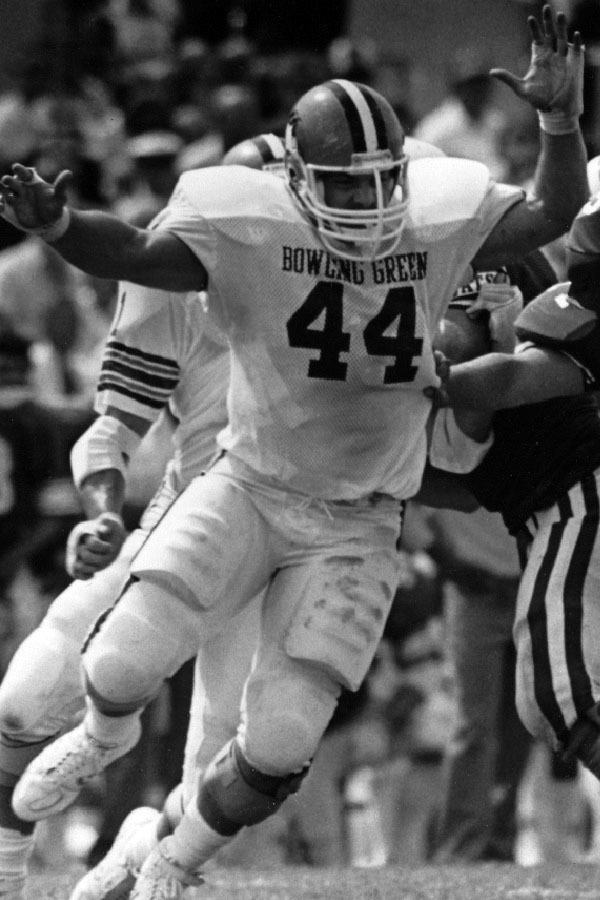 Vince Villanucci is reminiscent of some of the other all-time great sports legends from Lorain. He acknowledges
the toughness of the city led to a lot of his success. He also gives great credit to some of the best teachers and coaches that a person could ask for. His journey began at Lakeview Elementary, through Irving Junior High, finishing at Lorain High. Vince especially owes a lot to his very first coach, Steve Zientarski. He met this mentor while in 4th grade by signing up for CYO basketball at St. Mary's. After that exciting and fun-filled season, he was hooked on playing organized sports.
Vince gravitated to and specialized in the physical sports. He was a mainstay on the wrestling and football
teams. Also, because of the toughness and dedication that was necessary to play these sports he "fell in love"
with weightlifting. His success in football led to some of the highest awards a Lorain kid could receive, Golden Helmet and Lombardi, validating that he was the best all-around player in all of Lorain County.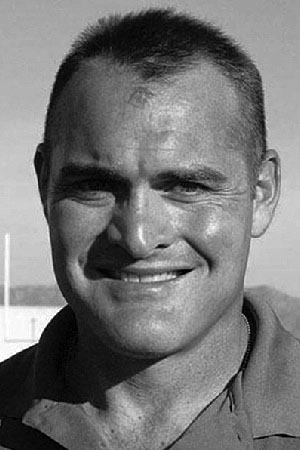 A few interesting facts about Vince's senior wrestling season: First, he was the ultimate team player, so he dropped significant pounds to move down a weight class so Lorain would have two of the best upper-weights in the state of Ohio. Since he was only at 185 pounds and being recruited as a linebacker, some big-time Division
I coaches determined he may be too small to play for them. Not Bowling Green University, they recognized his dedication and recruited him and he led them to two conference championships and two bowl games during his 4 years there. Second, he place 3rd at the state wrestling championships. Anyone in the Ohio wrestling community knew that Vince's draw put him on the wrong side of the bracket. He had to meet the best wrestler at 185 pounds in the country during the semi-finals instead of in the finals. Everyone knew Vince was the second-best in Ohio.
The success at Bowling Green led to professional football teams being interested in Vince's defensive skills.
He was in the Buffalo Bills' training camp and then practiced in Canada with the Ottawa Roughriders. Finally he signed and played with the Green Bay Packers.
What does an athlete do when his playing days are through? Some of the great ones give back to the sports that they love. With sports and competition in his blood, Vince chose to coach. He got his start when John Storey at Villa Angela-Saint Joseph saw his potential and hired him to coach both football and wrestling. He then moved onto the college ranks as an assistant at New Mexico Highlands. This also allowed him to work on his post-graduate master's degree. The next move was to Arizona where he took head coaching jobs at the high school level. His knowledge, obtained though his playing days, led to his success on the gridiron. His success was amply rewarded as he was named "Coach of the Year" in Arizona. His coaching success did not stop there; he produced two state champions, two runner-ups, and numerous state placers during his tenure as head wrestling coach. And, to show his coaching versatility, he also had great success as the school's track coach.