Look through our banquet program book video
Here's a quick video look through our banquet program book from the 2017 LSHOF enshrinement banquet, courtesy of Lorain Schools TV20. Lots of good information.
Posted July 12, 2017
_________
Video & Photos of 2017 LSHOF Enshrinement Banquet
Enjoy this video of the 2017 Lorain Sports Hall of Fame Enshrinement Banquet, courtesy of Lorain Schools TV20. Congratulations once again to all our new enshrinees!
Posted July 3, 2017
______

Check out the photo albums with nearly 300 pictures from the May 4, 2017, Lorain Sports Hall Enshrinement Banquet, courtesy of the Lorain Schools TV20.
Posted June 20, 2017
___________________________________________
2014 Uland winner Kaya shines at Defiance College
Clearview's Sarah Kaya, recipient of the 2014 J. Ed Uland Award, continues her successful ways in softball at
Defiance College. This season, she was named 1st team All-Conference, after getting honorable mention as a freshman. She led the team in pitching stats, with a 13-11 record, three shutouts, a 2.21 earned run average and 82 strikeouts in 152.1 innings. She pitched 18 complete games in 26 appearances, including 22 starts. The team took third place in the tournament. Her 13 wins tied for seventh all-time in a single season, and she ranked 10th all-time in strikeouts, her parents, Jeff & Denise Kaya, are happy to report.
Posted May 16, 2017
__________
Class of 2017 enshrined, Naz gets Uland Award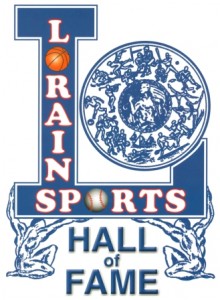 The Lorain Sports Hall of Fame banquet on May 4 at DeLuca's Place in the Park saw the enshrinement of the LSHOF Class of 2017. For more on the event, click here.
The enshrinees are:
Michael Horne, basketball, Lorain Catholic
Meredith (Ferlic) Bingham, volleyball, Lorain Catholic
Matt Wilhelm, football, Elyria Catholic
Bill Morris, tennis, Lorain High
David Emerick, golf, Lorain Catholic
John Telatnik, baseball, Lorain High
Norris Sinclair, track, Lorain High
David Dury, trainer, Admiral King
Admiral King Basketball, 1985-86
Also at the banquet, Lorain High's Naz Bohannon was presented with the 2017 J. Ed Uland award. See more here on the award.
Posted May 5, 2017
_________
New honors for LSHOF enshrinee Lillian Saez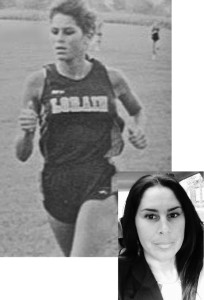 Lorain High track star Lillian Saez, a 2016 Lorain Sports Hall of Fame enshrinee, received another honor today as she was inducted into the Lorain County Track and Cross Country Hall of Fame. The recognition came during the Lorain County Athletic Administrators Association meeting at the Amherst track meet.
In 1988, Lillian won a state championship in girls track, finishing first in the 400 meter event at the Class AAA meet in a time of 54.95 seconds.
Congratulations to Lillian on her county hall of fame recognition.
You can read more about Lillian's outstanding career at this link.
Posted April 13, 2017
____________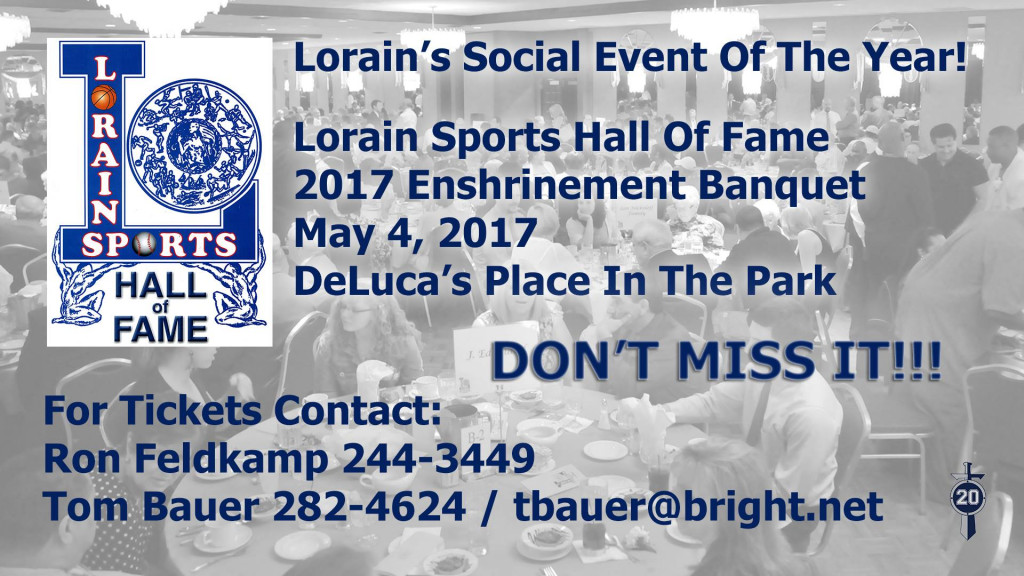 Posted from Lorain Schools TV20 Facebook Page April 11, 2017
___________________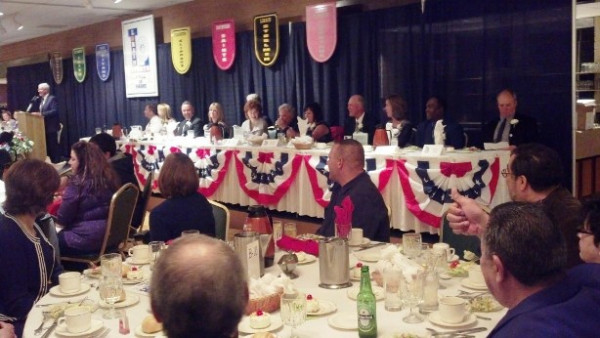 Get tickets now, LSHOF banquet only 3 weeks away
The 48th annual Lorain Sports Hall of Fame enshrinement banquet is scheduled for May 4, 2017, at Deluca's Place in the Park. For information relative to this year's inductees, tickets and advertising, please see below:
Ticket Reservation Form Table Sponsor
Updated April 9/Posted March 18, 2017
___________

Naz Bohannon tops off career as Mr. Basketball
Naz Bohannon topped off his high school career by receiving the most prestigious local basketball award, Mr. Basketball. See who he joins in holding this title.
Posted March 27, 2017
___________
Naz Bohannon named to 1st Team All-Ohio
Congratulations to Lorain High senior Naz Bohannon and the Titans basketball team! The Titans' senior forward was named to The Associated Press Division I All-Ohio First Team on March 22, 2017. More details on Naz and the All-Ohio announcement can be found at this link https://goo.gl/m8lErC
Posted March 23, 2017
___________________
Eric Morrison dies, was 2014 LSHOF enshrinee
The Lorain Sports Hall of Fame Committee extends its condolences to the family and friends of 2014 LSHOF enshrinee Eric Morrison, who passed away on March 3. Morrison was a basketball standout at Admiral King High School and later at Capital University. He was a key player on the 1979-80 team that earned King its first appearance in the Class AAA state championship game. Morrison is pictured here with his daughter Kymberlee when he was enshrined. His LSHOF entry can be read at this link https://goo.gl/HETGlo and his obituary can be seen at this link, https://goo.gl/yfdCTF
Posted March 10, 2017
________