In The News …
Tickets on sale for June 5 steak fry

Posted May 25, 2016
_____
LSHOF Golf Outing fundraiser Aug. 7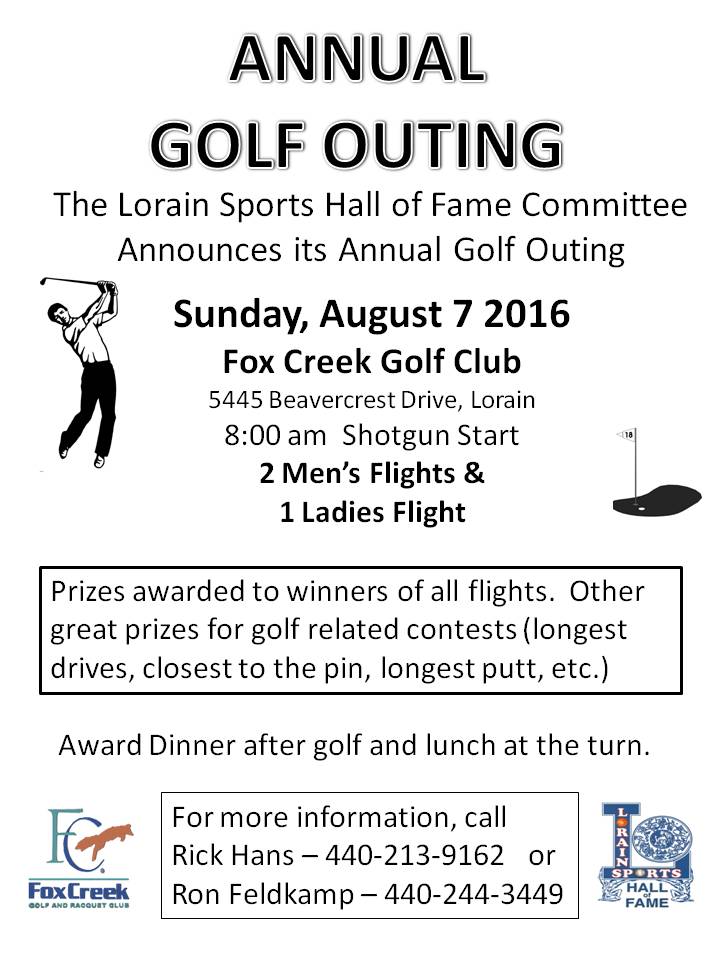 Posted May 25, 2016
________
LSHOF enshrines 2016 Class
The Lorain Sports Hall of Fame congratulates its class of 2016, inducted May 12 in ceremonies at DeLuca's Place in the Park, Lorain.
Click on each inductee below to read their entry in the program book:
Lorain Catholic High School 1990 Baseball Team
Scenes from the banquet
Place cursor on photo to see caption; click on a photo to enlarge it.
***
IN THE NEWS — THE MORNING JOURNAL: Lorain Sports Hall of Fame: Inductees express gratitude at banquet
JIM ALLEN of AM 1320 WOBL & AM 1380 WDLW broadcast news of the enshrinement ceremony in his 5/13 Morning Report, starting at the 5:45 mark.
***
________________________________________________________
2016 Winner of the J. Ed Uland Award:
Brandon Bartlome, Lorain High School
Finalists:
Kristen Dibernardo, Lorain High School
Madison Fortney, Clearview High School
Antonio Bennett, Clearview High School
The J. Ed Uland Award is presented each year by The Lorain Sports Hall of Fame Committee to the senior college-bound student who has excelled the most in athletics, academics and community service. Nominations are accepted from Lorain High School and Clearview High School. Winners are announced at the Annual Enshrinement Banquet. The Uland Award carries a $1,000 scholarship, and each of the other finalists receives a $500 grant to the college of their choice.
_______________
LSHOF 2016 Golf Outing fundraiser Aug. 7
The Lorain Sports Hall of Fame Committee announces its annual Golf Outing, set for Sunday, Aug. 7, 2016, at Fox Creek Golf Club, 5445 Beavercrest Drive, Lorain.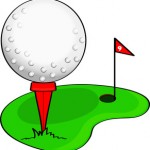 The event will have an 8 a.m. shotgun start, with two mens flights and one ladies flight.
Prizes will be awarded to the winners of all flights. Other great prizes will be awarded for contests such as longest drives, closest to the pin, longest putt, and more.
An award dinner will be held immediately after golf, and lunch will be provided at the turn.
For more information, call Rick Hans at 440-213-9162 or Ron Feldkamp at 440-244-3449.
Posted May 12, 2016
_______________
Steak Fry fundraiser June 5, tickets on sale
The Lorain Sports Hall of Fame's annual steak fry fundraiser is scheduled for Sunday, June 5, 2016, from 4 p.m. to 7 p.m. at the Amherst Eagles hall at 1161 Milan Ave, Amherst.  Tickets are $20 and include a steak, baked potato, salad, roll, beverages and desert.  Tickets can be purchased by contacting Terry King at 440-288-4795. Proceeds from the event are earmarked for creation of the new LSHOF museum to open at the new Lorain High School on Aug. 1.
Posted May 11, 2016
_______