In The News …
Congratulations on Mr. Basketball, dunk contest & MVP honors for Titans' Devon Andrews
At the Lorain County All-Star Basketball Game (Gene Legeza Classic) March 29 at Oberlin College, Devon Andrews of the Lorain High School Titans was named Lorain County Mr. Basketball, won the dunk contest and finished the night with MVP honors for the winning "Red" Team. Devon led both teams with a game high 20 points. Lorain High School Coach John Rositano, along with Keystone's Jeff Holzhauer coached the Red Team.
Posted March 30, 2015
______
Titans wrestler Margheim places 4th in Nationals
Congratulations to Lorain Titans wrestler Isaiah Margheim on his 4th place finish in the 2015 High School Nationals, perhaps the highest finish ever by anyone from any high school in Lorain. (Titan Wrestling's photo from Facebook)
Posted March 30, 2015
_______
All-Ohio congratulations to the Lorain High Titans!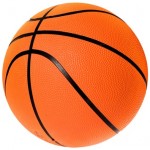 Senior Devon Andrews has been named to the All-Ohio Division I Second Team. Sophomore Naz Bohannon has netted All-Ohio Division I Honorable Mention. Lorain High Boys Basketball Coach John Rositano has been honored as the 2014-15 Division I Co-Coach of the Year along with Jamie Pearson of Dublin Jerome. The Lorain Sports Hall of Fame is proud of you for your 25-1 season, your teamwork and great sportsmanship.
Posted March 24, 2015
_____
Enshrinement Banquet coming up May 7
Get set to welcome the 2015 inductees into the Lorain Sports Hall of Fame at our 46th Annual Enshrinement banquet to be held on Thursday, May 7, 2015, at DeLuca's Place in the Park in Lorain.
Ticket information is being mailed out for enshrinees and their guests, regular banquet attendees and past enshrinees, but all members of the public are welcome to the ceremony and dinner. Tickets are $30 per person. Individual members of the public who want to purchase tickets should contact Ticket Sales Administrator Karyn Bevins at 440-213-6631 or 440-282-4600, extension 403.
The 2015 Class of LSHOF enshrinees includes, in the Regular category, Nandi Cruz, the late Roy "Froggy" Davis, Larry Flynn, Billy Kopp and Marin Ferlic Waynar. Rommie Harris will be enshrined in the Senior category and Frank Graziano in the Special category. Two teams were also voted into the Hall. They are Bonk's 1952 baseball team and the Southview 1993 wrestling team.
We hope you can join us at the banquet on May 7 to honor these great Lorain athletes!
Posted March 20, 2015
 ___________
Thanks for a great season, Titans!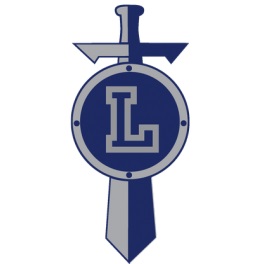 Congratulations to the Lorain High Titans boys basketball team for an amazing season, ending with a record of 25-1, including a Division I District Championship. The dynamic team and coach John Rositano gave Lorain fans a season to remember and cherish. Go Titans!
Posted March 18, 2015
__________
Amazing season comes to an end for Lorain High Titans
FINAL: The defending Division I state champion Lakewood St. Edward Eagles win 68-60, beating the Lorain Titans in the Regional Semifinal game in Akron. The loss ends the Titans' amazing season with a record of 25-1. 
GAME UPDATE: St. Ed's still up by 11 at the end of the third quarter, 50-39 over Lorain.
GAME UPDATE: St. Ed's is up 34-23 over the Titans at halftime in Akron.
Posted March 18, 2015
________
Titans win District Championship at Midview, make it into the Sweet Sixteen!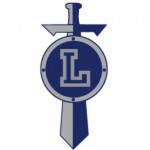 Congratulations to the "perfect" 25-0 Lorain High Titans on making it into the Division 1 basketball Sweet Sixteen! The Titans won the District championship March 14 by beating the St. Ignatius Wildcats, 70-62, at Midview. The Titans will next face Lakewood St. Edward on March 18 in Akron. Go Titans!
Posted March 14, 2015
_____
All-District honors go to four Titans players, Rositano named Coach of the Year
The Associated Press Northeast Lakes All-District Teams chosen by a media panel have been announced, and the Lorain Sports Hall of Fame offers its congratulations to …
* Lorain High senior Devon Andrews, selected Div.1 All-District 1st Team
* Lorain sophomore Naz Bohannon, selected Div. 1 All-District 2nd Team
* Lorain's Davierre Andrews and Rashod Berry, receiving Special Mention
* Titans Boys Basketball Coach John Rositano, named 2015 "District Coach of the Year"
Posted March 13, 2015
_____