In The News …
Steak Fry March 8 to benefit LSHOF, tickets on sale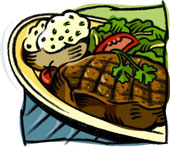 Steak fry tickets are on sale now for the Sunday, March 8, dinner to benefit the Lorain Sports Hall of Fame and its Uland Scholarship. The steak fry will be held from 4 p.m. to 7 p.m. at the Amherst Eagles Hall, 1161 Milan Avenue, Amherst.
.
Tickets are $20 per person and include a steak, baked potato, salad, roll, beverage and dessert. For $5, children can instead have a hot dog, burger or chicken tenders, chips and beverage. The club kitchen will be available. A 50-50 raffle and basket raffles also will be featured. 
To buy tickets, contact any LSHOF Committee member, or contact Terry King at 440-288-4795 or 440-453-9414 or contact Tom Bauer at tbauer@bright.net or 440-213-8719 or 440-282-4624 by March 1.
The Uland Award is presented annually to an outstanding senior class scholar-athlete from Lorain High or Clearview High School.
Updated, Jan. 23, 2015
___________
Golf outing set for Aug. 2, mark your calendars
Right now, during the cold, gray days of winter, it's the perfect time to think about a sunny summer day of golf. Mark you calendars: The 2015 Lorain Sports Hall of Fame Golf Outing will be held on Sunday, Aug. 2 at the Fox Creek Golf Club in Lorain. Prizes, refreshments and dinner will be part of the fun, as well.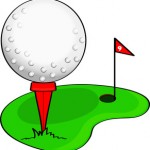 Proceeds from the golf outing support the Lorain Sports Hall of Fame and its J. Ed Uland scholarship for outstanding Lorain senior high school scholar-athletes.
The popular outing is a four-person scramble. Sign-up for teams will be on a first-come basis. Last year, some teams ended up on a waiting list, so be sure to get your golfers signed up promptly.
The LSHOF Golf Outing also is a great chance to showcase your company or group with a hole sponsorship sign on the course. Nearly 50 sponsors took advantage of that opportunity last year.
Details on golfer sign-up and hole sponsorships will be forthcoming, but right now, save the day — Sunday, Aug. 2 — for the Lorain Sports Hall of Fame's annual golf outing. For answers to any questions, call Rick Hans at 440-213-9162.
Posted, Jan. 21, 2015
_______
Posted Jan. 16, 2015
_____
Posted Dec. 22, 2014
_____
All-Ohio football honors go to three here
Congratulations to the Lorain area's three All-Ohio high school football honorees for 2014.
Rashod Berry of the Lorain High School Titans was named 1st Team Div. 1 All-Ohio Defense.
Lance Billings of Clearview High School was named 1st Team Div. IV All-Ohio Receiver. This is his second year in a row receiving All-Ohio honors.
Dave McFarland, coach of the Lorain High School Titans, was named Ohio "Coach of the Year."
The Lorain Sports Hall of Fame takes pleasure in recognizing these outstanding achievements.
Posted Dec. 7, 2014
_______